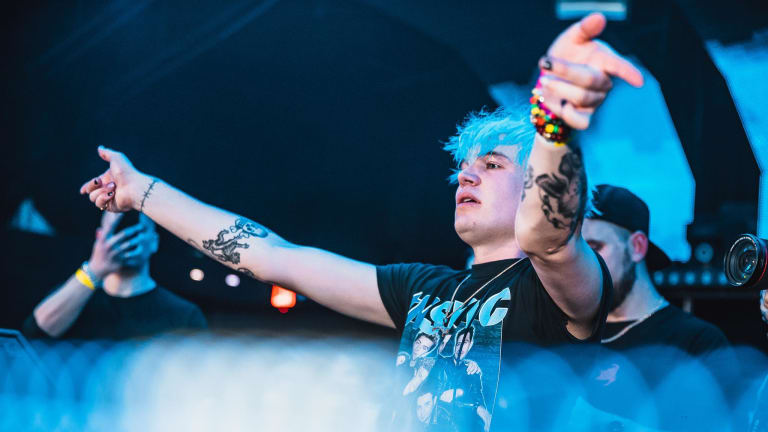 SVDDEN DEATH Drops Bass-Heavy Bootleg of FISHER's "Losing It"
SVDDEN DEATH has been playing a bass bootleg of FISHER's Grammy-nominated track.
Bass music producer SVDDEN DEATH has been dropping a bass bootleg of FISHER's Grammy-nominated track "Losing It" during recent performances. 
The now-iconic vocals from the original remain intact while SVDDEN DEATH (real name Danny Howland) shifts gears and unloads one of the heavy, pounding bass lines fans of his have come to expect. It's interesting to see how Howland has transformed the house anthem into a track more appropriate for the headbanging crowd that typically attends his shows.
The first footage of the bootleg came from his Ever After Music Festival set. It was tweeted by the man himself, prompting excitement from artists and fans alike.
SVDDEN DEATH released a high-profile collaboration with Marshmello titled "Sell Out" a few months ago, and his song "Behemoth" was featured in the masked DJ/producer's record-breaking Fortnite event. Earlier in the month, SVDDEN DEATH also released a remix of Space Laces' track "Choppaz" on the later's Overdrive Remixes EP. 
At the time of writing SVDDEN DEATH has not confirmed whether or not the "Losing It" bootleg will see an official release. 
FOLLOW SVDDEN DEATH:
Facebook: facebook.com/suddendeath/
Twitter: twitter.com/svddendeathdub
Instagram: instagram.com/svddendeath
SoundCloud: soundcloud.com/svddendeath
FOLLOW FISHER:
Facebook: facebook.com/www.followthefishtv.tv
Twitter: twitter.com/followthefishtv
Instagram: instagram.com/followthefishtv
SoundCloud: soundcloud.com/fish-tales