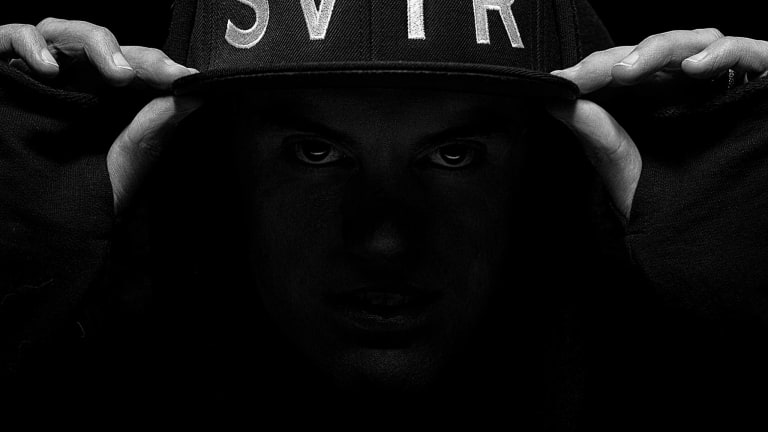 SVYR Emerges from the Darkness With Phantoms EP
Colorado producer SVYR marks his triumphant return with "Phantoms" release on Pantheon.
A primeval power long recognized as a force to feared and respected, Colorado producer SVYR has emerged from his slumber with an unwavering desire to cleanse the world of evil and corruption. He is the SVYR of mankind, and the sheer power of his sonic might grants him the ability to hold back the forces of darkness.
After centuries of lying in wait, SVYR has returned to the realm of the living to lead the charge against the "Phantoms" that have been haunting us all. He may be our savior, our guiding light in the darkness, but his methods are ruthless and he shows no mercy!
His first release in a new and fearsome chapter, Phantoms marks SVYR's triumphant return - just in time for Halloween. 
In the first single on Phantoms, "Mob City", SVYR joins the Pantheon family in his crusade against the forces of darkness. The mob gathers, and they are demanding blood. The title track showcases his titanic battle with the very same monsters that have threatened to overwhelm us. 
Equipped with all the brutal firepower that his bass-powered weapons have to offer, SVYR demolishes his enemies in a furious musical assault. The battle may be won, but the war is far from over.
This may be the first you've heard of SVYR, but it certainly won't be the last - he will return once again when we need him most.
Stream or download "Phantoms" by SVYR here.
FOLLOW SVYR:
Facebook: https://www.facebook.com/SVYRmusic
Instagram: https://www.instagram.com/SVYRmusic
Twitter: https://twitter.com/SVYRmusic
Soundcloud: https://soundcloud.com/svyrmusic