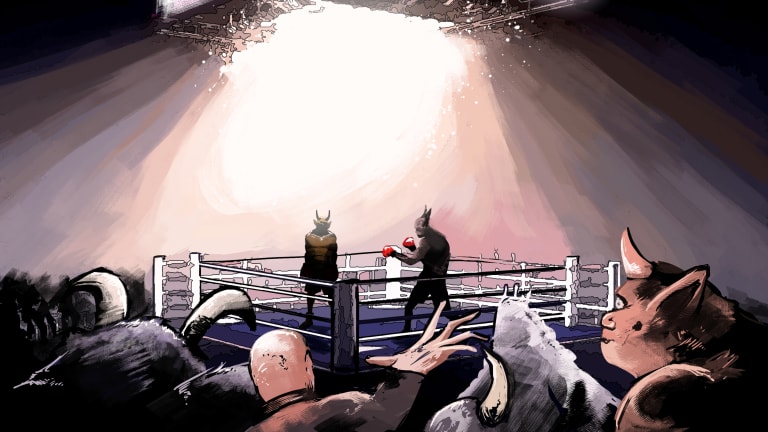 SVYR Closes Out The Year With Bass House Banger "Kick The Funk"
Colorado producer SVYR releases explosive new track "Kick The Funk" via Pantheon Select.
SVYR has followed up his Phantoms EP in October with a new single titled "Kick The Funk" that marks his final release of 2018. Another release via Pantheon Select, it serves as a perfect representation of what he's about to unleash upon the world of dance music.
A high-energy bass house banger perfectly crafted to rock New Years Eve parties around the world, "Kick The Funk" brings 2018 to an exciting, uproarious close. On the topic of the single, SVYR has said:
"I'm stoked to share 'Kick The Funk' as my final release of 2018. The drop is about as high energy as it gets and as a result, this song has been going off in my sets since the day I wrote it. Pairing that energy with a hooky and infectious melody, this track is just about everything that gets me excited on dance music and I'm confident that "Kick The Funk" will serve as a soundtrack for New Years celebrations around the globe."
"Kick The Funk" by SVYR is out now via Pantheon Select. Stream or download it on Spotify, YouTube or Soundcloud.  
About SVYR: Having crafted a signature sound in 2011 that led electronic superproducer James Egbert to tour internationally, SVYR is a fresh start, allowing Egbert to explore a darker and heavier sound than he ever has before. Stay tuned, 2019 is going to be big!
FOLLOW SVYR:
Facebook: https://www.facebook.com/SVYRmusic
Instagram: https://www.instagram.com/SVYRmusic
Twitter: https://twitter.com/SVYRmusic
Soundcloud: https://soundcloud.com/svyrmusic