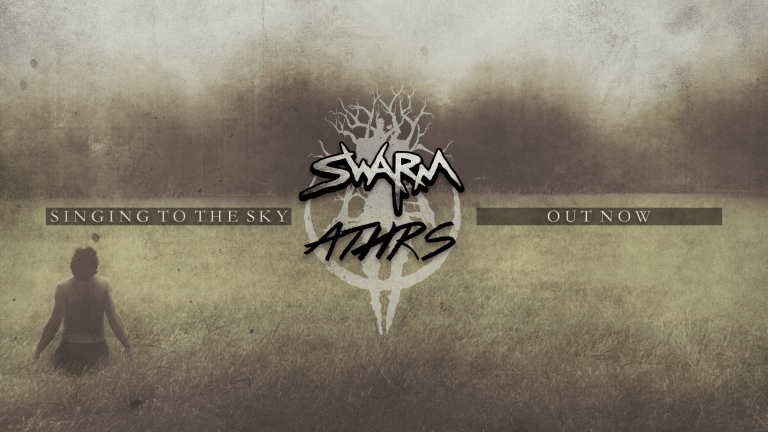 SWARM and ATHRS Team Up on "Singing to the Sky"
Electronic meets heavy metal in this dark and nostalgic anthem.
Brandon Carroll, better known a SWARM, has teamed up with Mike Torres A.K.A. ATHRS to create a haunting, new hybrid tune. Both artists have heavy influences from electronic and rock/metal music, and "Singing to the Sky" fuses these worlds together with soul snatching melodies and heavy-hitting bass.
Blurring the lines of genres, Florida natives SWARM and ATHRS mix together live instrumentation with eerie synths and metallic bass to create an organic yet electronic vibe from start to finish. ATHRS' passionate vocals bring the song to life as he "sings to the sky" in desperation for an answer back.
SWARM commented on the track saying:
"Long before SWARM, I played in a metal band. 12+ years later, I'm exploring ways to inject electronic music with that aggression that metal is so good at capturing. When I met ATHRS, we realized that we shared a similar background in music, so we got to work. I see this song as a mixture of modern electronic production and "it's not a phase, mom!!" nostalgia."
"Singing to the Sky" is available now on all streaming platforms. Grab your favorite band tee, your tightest pair of jeans, and all of your leftover teenaged angst and get ready to rock.
FOLLOW ATHRS
Facebook: facebook.com/athrsmusic
Twitter: twitter.com/athrsmusic
Instagram: instagram.com/athrsmusic
SoundCloud: soundcloud.com/athrsmusic
FOLLOW SWARM
Facebook: facebook.com/houseofswarm
Twitter: twitter.com/houseofswarm
Instagram: instagram.com/houseofswarm
SoundCloud: soundcloud.com/swarm-music