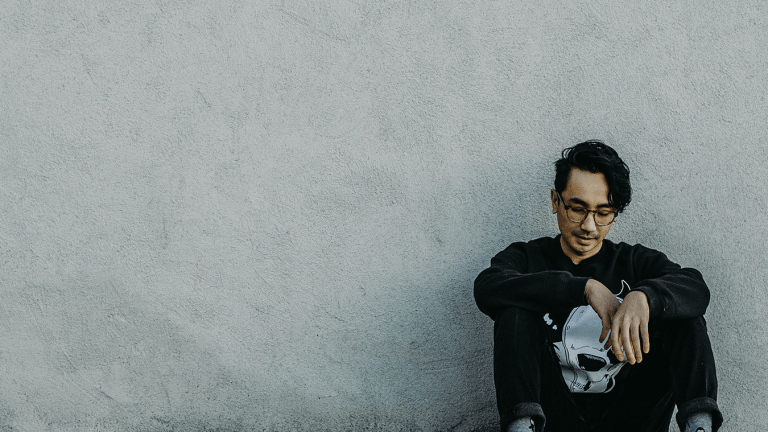 Sweater Beats Shares Emotive "Take Me To Eterna" ft. Ruuth
The dreamy electropop collaboration is out now via Cloudkid.
In an industry plagued by pressure to stick to one's signature sound or remain confined to a single genre, it becomes increasingly difficult to find artists who defy all artistic boundaries in the way Sweater Beats (real name Antonio Cura) has over the last seven years. He takes us further into his creative realm with new single "Take Me To Eterna" featuring German vocalist Ruuth, out now on CloudKid.
Since making his debut in 2012 with single "MLLN DLLR," Cura has pushed himself creatively mixing together R&B, future bass, and pop to create a unique and ever-changing sound. "Take Me To Eterna" is nothing short of his usual infectious melodies, but takes on a darker undertone than previous work. Aided by the lush vocals of Ruuth, the blend of mellow guitar and smooth piano builds seamlessly into a driving and memorable motif.
With his unstoppable creative charge and love for exploring new music, Cura has developed an undeniable talent for unusual genre pairings. His "Emo Nite Mix" on SoundCloud, from a performance he gave at Emo Nite in Los Angeles, offers the perfect showcase of his versatile and dynamic abilities. The 33-minute mix, which features mostly original edits, remixes, and acapellas, is a goldmine of unthinkable genre-bending doubles such as Panic! At The Disco and Flume, as well as My Chemical Romance and Getter. "The set was probably the most honest set I've ever played," the Brooklyn-based producer wrote on his page. "A real mixture of my love for emo and electronic music. Take a listen and let's go on this emo feels-trip together."
Experience Sweater Beats live at the Brownies & Lemonade Las Vegas Drais Pool Party on August 25th, where he will be performing alongside Baauer, Graves, and other B&L residents. Fans can also catch him headlining COMMONUNITÿ on July 27th in Oakland, California. Described as a "festival for the community, by the community," their goal is to support and promote self-growth in the Bay Area by bringing locals together through art and music. For full lineup and ticketing info, visit here.
Lastly, to celebrate the tracks release and poke fun at the cover art, the CloudKid team and Sweater Beats have created a meme generator for the single's artwork. Users can check it out here, don't forget to add the hashtag #SweaterMeme on Instagram.
Stream or download Sweater Beat's new single "Take Me To Eterna" featuring Ruuth, out now on CloudKid.
FOLLOW SWEATER BEATS:
Facebook: facebook.com/sweaterbeats
Twitter: twitter.com/sweaterbeats
Instagram: instagram.com/sweater_beats
SoundCloud: soundcloud.com/sweaters
FOLLOW RUUTH:
Facebook: facebook.com/ruuthordare
Instagram: instagram.com/ruuth
SoundCloud: soundcloud.com/ruuthordare
FOLLOW CLOUDKID:
Facebook: facebook.com/cldkid
Twitter: twitter.com/cloudkidmusic
Instagram: instagram.com/cloudkid
SoundCloud: soundcloud.com/cloudkid