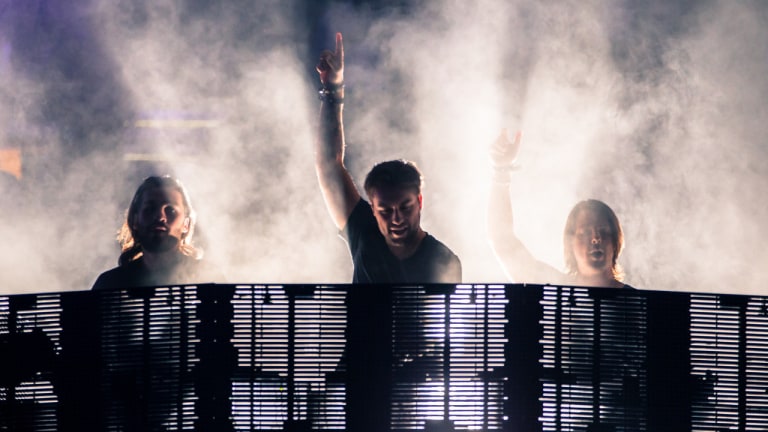 Listen to Swedish House Mafia's Unreleased Single, "Underneath It All"
Swedish House Mafia debuted new music in Stockholm.
Swedish House Mafia made their grand return to the stage last weekend in Stockholm, and as could be expected they brought unreleased songs with them. The trio made it clear that 2019 held the promise of new music, and the first single they've teased since reuniting is a vocal-driven number that fans have given the working title "Underneath It All."
As can be heard in the below clip, "Underneath It All" (if that is indeed the song's title) exhibits the singalong appeal of Swedish House Mafia classics like "Don't You Worry Child" or "Save The World." At the drop, the as-yet-unnamed vocalist's musings give way to an elegantly layered synth melody.
Swedish House Mafia's five-year hiatus was bookended by a 2013 performance at Ultra Music Festival in Miami on one side and a 2018 set at the same festival on the other. Later on in the year, they revealed that the reunion would amount to more than a single gig and began announcing 2019 tour dates one by one.
Swedish House Mafia will resume their tour with a performance at Foro Sol in Mexico City on May 18th.
H/T: Dancing Astronaut
FOLLOW SWEDISH HOUSE MAFIA:
Facebook: facebook.com/swedishhousemafia
Twitter: twitter.com/swedishousemfia
Instagram: instagram.com/swedishhousemafia
SoundCloud: soundcloud.com/officialswedishhousemafia