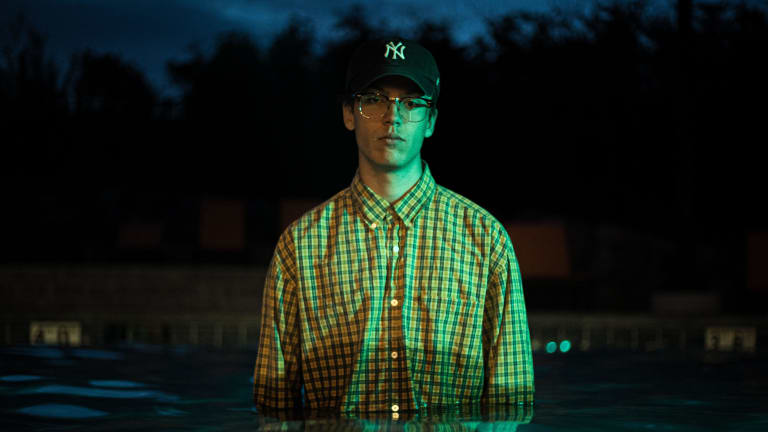 Tanner England Breaks New Ground with "To the Moon" ft. Aspen Dawn
The beautifully romantic track by Tanner England and Aspen Dawn is out now via Proximity.
Making his first label debut, Salt Lake City-based newcomer Tanner England tugs at heartstrings with the lush new single "To the Moon" featuring Aspen Dawn, out now on Proximity.
At just 18 years old, Tanner England is carving a space for himself in the booming electronic music world. Though "To the Moon" is only his second original of 2019, the young producer has been actively showcasing his creative abilities over on his SoundCloud by putting his own unique spin on popular hit singles such as Billie Eilish's "idontwannabeyouanymore," as well as Khalid and Normani's "Love Lies."
His fresh approach to flipping these Top 40 hits has earned him the attention of prestigious Los-Angeles based imprint Proximity, which has long been known for discovering and shining a spotlight on some of the industry's latest-and-greatest original talent. In true Proximity fashion, "To the Moon" is your next favorite track you haven't heard yet.
Awash in a melodic and dreamlike soundscape, "To the Moon" is all about the excitement and roiling emotions surrounding the act of falling in love. The rich vocals of singer/songwriter Aspen Dawn are carried throughout the track by bright synths and romantic melodies, making for an undeniably evocative and delightfully summery track. 
Stream or download Tanner England's new single "To the Moon" featuring Aspen Dawn, out now on Proximity. 
FOLLOW TANNER ENGLAND:
Twitter: twitter.com/tannerenglando
Instagram: instagram.com/tanner.england
Soundcloud: soundcloud.com/tannerengland
FOLLOW ASPEN DAWN:
Twitter: twitter.com/aspendawnmusic
Instagram: instagram.com/ayzpen
Soundcloud: soundcloud.com/aspen-jacquet
FOLLOW PROXIMITY:
Facebook: facebook.com/proximity
Twitter: twitter.com/proximitym
Instagram: twitter.com/proximity
SoundCloud: soundcloud.com/proximity