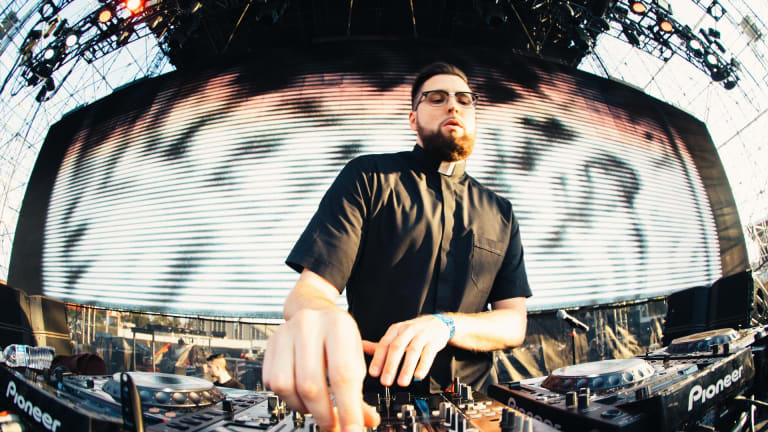 Tchami Gets Groovy On Fresh Release "My Place" With Brohug
Certified banger right here!
Fresh off his electrifying performance with Malaa in EDC Las Vegas' Cosmic Meadow, French house tastemaker Tchami is still riding the wave and decided to unleash a brand new track with producer trio Brohug and singer Reece. 
The producers' latest solo EP Revelations, for the most part, showcased a lighter side of the producer, with tracks such as the hit "World To Me (feat. Luke James)" and of course the progressive anthem "Adieu", a side that then turned darker with his collaborative No Redemption EP with Malaa, a deep journey through minimal and groovy house sounds. "My Place" is where this progression leads to, as it showcases something from both worlds. The track breaks into a dark atmosphere and Reece's heavily processed vocals dominate a trap rhythm, before Tchami and trio Brohug work their way towards the drop, which is maybe the heaviest one we've ever seen Tchami's name on. Enjoy the track below! 
Follow Tchami:
Facebook: https://www.facebook.com/iamTchami/
Instagram: https://www.instagram.com/tchami/
Twitter: https://twitter.com/iamTchami
Soundcloud: https://soundcloud.com/iamtchami