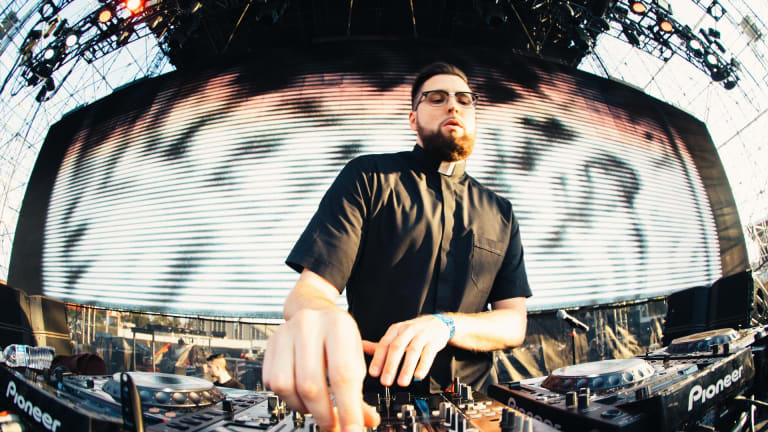 Tchami Delivers Tasteful Two-Tracker, Aurra / Shades
If you thought Tchami was only good for future house, G house and bass house then think again.
Tchami has reinvented himself numerous times over the past several years, but his latest release isn't uncharted territory. The French DJ, producer and Confession label boss has delivered a classic house EP titled Aurra / Shades.
Although his 2014 single "Promesses," practically served as the future house blueprint, Tchami has explored plenty of other tangents over the course of his career as a recording artist. "Aurra" and "Shades" showcase his more traditional side. The former track is largely driven by a danceable KORG piano melody, and the latter features a more radio-friendly vocal hook.
More recent Tchami tracks like "Adieu" and "Zeal" exhibit a similar style to that of Aurra / Shades. When collaborating with Confession signees such as Malaa and Brohug, however, his releases fall closer to the bass house and G house end of the spectrum. 
Tchami will continue his Confession tour with a performance at SKY SLC in Salt Lake City, Utah on October 11th. In the meantime, listen to Aurra / Shades and let us know what you think of his latest.
Follow Tchami:
Facebook: https://www.facebook.com/iamTchami
Twitter: https://twitter.com/iamTchami
Instagram: https://www.instagram.com/tchami
SoundCloud: https://soundcloud.com/iamtchami