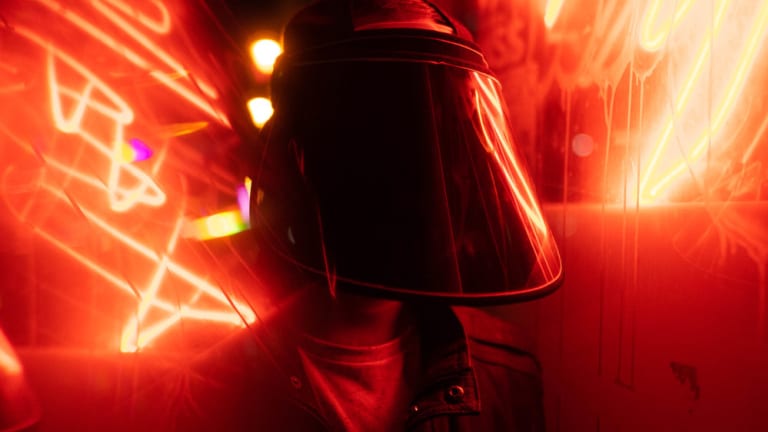 Tep No Gives a Nod to Madonna in Sexy New Single "Like a Virgin"
Tep No's "Like A Virgin" on Ultra Music is a seductive and beautifully unique homage to Madonna's 1984 hit record.
Canadian singer, songwriter, and record producer Tep No is a mysterious and as-of-yet anonymous alias whose music has been described as lush, subtle, seductive, and rich with emotion. A combination of sensual and nuanced songwriting paired with a distinctive knack for blissful, chilled-out production has contributed to Tep No's constant flow of top-notch, high-performing singles.
"I draw a lot of influences from really cheesy softcore porn music and Darude – 'Sandstorm,'" Tep No humorously noted when Music Crowns asked about his sources of inspiration. "That track is just great."
Boasting over 25 million online streams, six chart-topping hype machine releases, and a number of Spotify viral-charting hits, Tep No is an utterly unique rising star on the Ultra Records roster. His latest single, out today on Ultra, is a captivating homage to Madonna's now-legendary 1984 hit record, "Like A Virgin."
The record is based around the catchy and immediately recognizable "I'm feeling like a virgin" line, and is made into a certified easy listening gem through pairing Tep Lo's smooth and alluring vocals with a sublime weekend morning groove. If you're in the mood for a laid-back and emotional tune that is both calming and provocative, "Like A Virgin" is just the song for you.
Stream or Download "Like A Virgin" today.
FOLLOW TEP NO:
Facebook: facebook.com/tepnomusic
Instagram: instagram.com/tepnomusic
Twitter: twitter.com/TepNoMusic
Soundcloud: soundcloud.com/tepno
YouTube: youtube.com/user/Tepnomusic
FOLLOW ULTRA MUSIC:
Website: ultramusic.com
Facebook: facebook.com/ultramusic
Instagram: instagram.com/ultramusicofficial
Twitter: twitter.com/ultrarecords
Soundcloud: soundcloud.com/ultrarecords