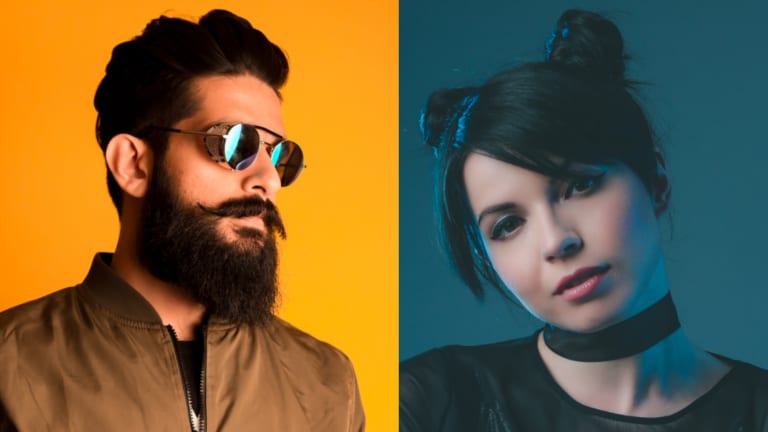 Bass Artist Teri Miko Debuts New Pop-Influenced Sound on "Feels Real" with Madoc & Elle Vee [Listen]
Miko and Madoc take on a new sound
Prominent Indian artists Teri Miko and Madoc may be known for their ability to produce a vicious bass line, but they break new ground with expert execution on their latest track "Feels Real" on Spinnin' Premium. Miko and Madoc team up with vocalist Elle Vee - who boasts a collaboration resume including Benny Benassi, Dzeko & Torres, Paris Blohm.
For "Feels Real," which features organic instrumentals, a delicate and cinematic drop, and raw lyrics. Vee's silky vocals give life to Miko and Madoc's lush productions, conveying the story of longing for something genuine in a world of superficiality.
This is quite the change of pace from Miko's discography, showing a much gentler side to the artist. 
"I'm super nervous and excited at the same time to release different music. People who love me got used to the dark, heavy stuff and here we are...releasing pop. The biggest challenge was to find a vocalist we tried a lot of them and then a miracle happened. We found Elle. I totally believe in freedom of expression when it comes to collaborations so we never gave Elle any references or restrictions. I really don't know how but she felt my mood at that moment, and wrote the lyrics of the girl who is a little lost, sometimes insecure and definitely looking for a lot of answers." - says Teri Miko about "Feels Real"
The single is vibrant and soulful. This will gain a lot of positive attention I can tell already. 
Throughout the last decade, Teri Miko has established herself as one of Indian dance music's most prominent DJs and producers. This year alone, Teri has had several releases on Spinnin' Records, such as "Kolavo" and "All I Want," that showcase her signature high-energy bass sound; however, she proves she's capable of switching gears on "Feels Real," opening up a new realm of possibilities for her future sound. 
Teri has accumulated an international audience through her high-energy live performances at India's largest dance events, such as Sunburn Festival and Supersonic, and regularly plays to packed venues at some of the largest parties at well-known universities around the country. 
Her co-producer on "Feels Right," DJ and producer Madoc, is an industry veteran known for his versatile style of music; Madoc's original productions range from driving house to rap and hip-hop influenced beats. Like Teri, Madoc has experimented with non-electronic tracks – his remix of Charlie Puth's "Attention" received an overwhelmingly positive response, spurring further exploration into different genres. He knows how to keep a crowd on their toes and thus has become of one of the most popular and respected names in India's nightlife circuit over the last decade. 
Indian producers are gaining international attention this year, so keep an eye on Teri and Madoc's evolution!