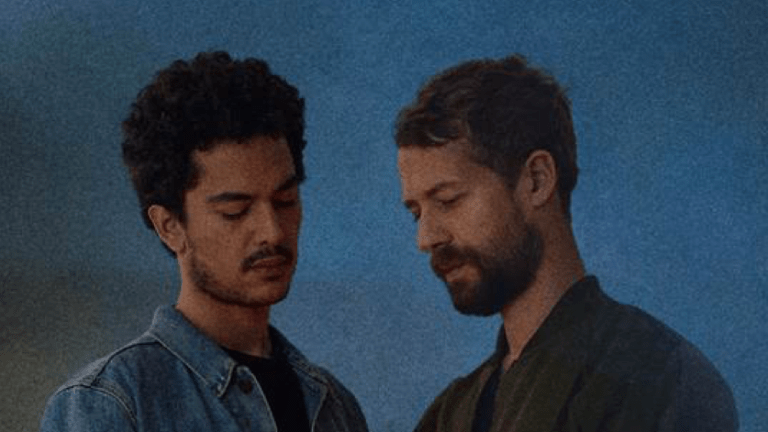 The Blaze Share Beautiful New Track "FACES" [Listen]
Debut album DANCEHALL to be released on September 7th
French duo The Blaze is back to ignite some smiles today with the release of their new track "FACES" off their forthcoming debut album DANCEHALL due out September 7th via Animal63/Sony Music UK/RCA Records.
Not be confused with the sound specific of the Jamaican genre, DANCEHALL is instead a tribute to the scene itself which originated in the 1940's. The dance hall was created from a desire to simply come together and party, at a time when the only way to listen to your favorite artist was to come together in such a way. This was a place where people lived, loved and danced. An overwhelming sense of humanity surrounds all that The Blaze create and DANCEHALL is a complete reflection on said humanity. If that doesn't make you want to listen to the album I don't know what will!
You can hear all those elements come alive in "FACES".  The sound is cinematic and majestic, as is all the work they put out. The mixing of tracks on a single for them is so impressive when you break down the different elements they have going on at a given time. It engulfs you into a feeling of euphoria where all you want to do is close your eyes, smile, and sway. 
"FACES" follows the release of "SHE" which came out earlier this week and "HEAVEN," which, released earlier this spring, as the first single from DANCEHALL. The Blaze, comprising the cousins Guillaume and Jonathan Alric, 36 and 29 respectively, released their debut single "Virile" in January 2016, notching breakout success with the accompanying video. Then, in February 2017, "Territory" introduced tens of millions of music fans around the world to an audio-visual experience that was entirely new.
I was blessed to see The Blaze live for the first time this spring at Coachella and let's just say I stood there with my mouth gaped for the entire set. The vibes are strong with these two.
North American Headline Tour Dates:
Oct 22 Seattle - Showbox
Oct 25 San Francisco - Regency Ballroom
Oct 26 Los Angeles - Wiltern
Oct 26 Denver - Summit
Oct 30 Chicago - Concord Music Hall
Nov 4 New York - Knockdown Center
Nov 5 Washington - Fillmore
Nov 7 Montreal - Mtelus