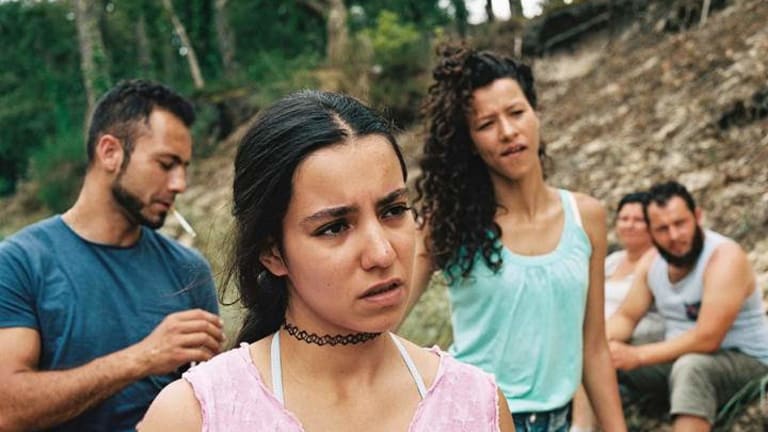 The Blaze Release Emotional Music Video For "Queens" [Watch]
Debut album DANCEHALL out Friday
French duo The Blaze is back with another captivating piece of film for their new single "Queens". This is off their highly anticipated debut album DANCEHALL, which will be released this Friday, September 7th on Animal63/Sony Music UK/RCA Records.
As is tradition, the self-directed masterpiece from the cousins delivers a visually captivating work of art that pairs perfectly with their sound. The beauty behind The Blaze is the ambiguity of their work both visually and sonically. They capture human emotions and the complex world we live in seamlessly. 
Every time they release one of these mini-films I squeal with excitement. It gives me almost the same high as it feels watching them live. WHICH YOU MUST DO.
Until you catch them on tour, watch this music video and prep yourself for tomorrows release of DANCEHALL. This album is set to be a tribute to the dancehall scene which celebrates humans coming together to party, love, and dance. 
An overwhelming sense of humanity surrounds all that The Blaze create and DANCEHALL is a complete reflection on said humanity.
Tracklisting For DANCEHALL:
1. OPENING
2. HEAVEN
3. SHE
4. PLACES
5. RISE
6. RUNAWAY
7. BREATH
8. QUEENS
9. FACES
10. MOUNT
North American Headline Tour Dates:
Oct 22 Seattle - Showbox
Oct 25 San Francisco - Regency Ballroom
Oct 26 Los Angeles - Wiltern
Oct 26 Denver - Summit
Oct 30 Chicago - Concord Music Hall
Nov 4 New York - Knockdown Center
Nov 5 Washington - Fillmore
Nov 7 Montreal - Mtelus
The Blaze's Social Media:
Facebook: http://bit.ly/TheBlazeFacebook 
Twitter: http://bit.ly/TheBlazeTwitter 
Instagram: http://bit.ly/TheBlazeInstagram