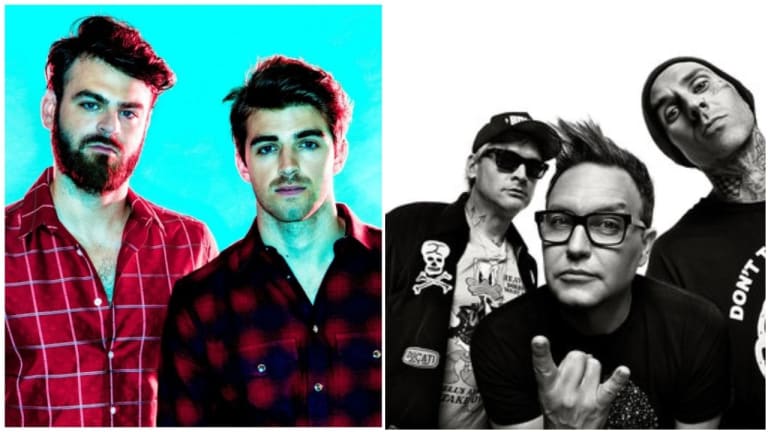 The Chainsmokers Tease Collab with Blink 182, Album Tracklist Now Available
Their upcoming album includes collaborations with Kygo and Sabrina Claudio.
The Chainsmokers (real names Andrew Taggart and Alex Pall) unveiled their collaboration with Blink 182 at a tour stop in L.A. The song goes by the title "P.S. I Hope You're Happy."
Taggart and Pall have been teasing the collaboration since January, but this was the first time fans got to hear it. "P.S. I Hope You're Happy" features both Taggart and Blink 182's unforgettable Mark Hoppus on vocals, making this one that fans in either camp will undoubtedly enjoy.
While the majority of tracks on their upcoming album, World War Joy, are already available, the full tracklist was recently revealed via their merch store. It later came to light that the reveal was a blunder and the tracklist has been taken offline.
FOLLOW THE CHAINSMOKERS:
Facebook: facebook.com/thechainsmokers
Twitter: twitter.com/TheChainsmokers
Instagram: instagram.com/thechainsmokers
SoundCloud: soundcloud.com/thechainsmokers