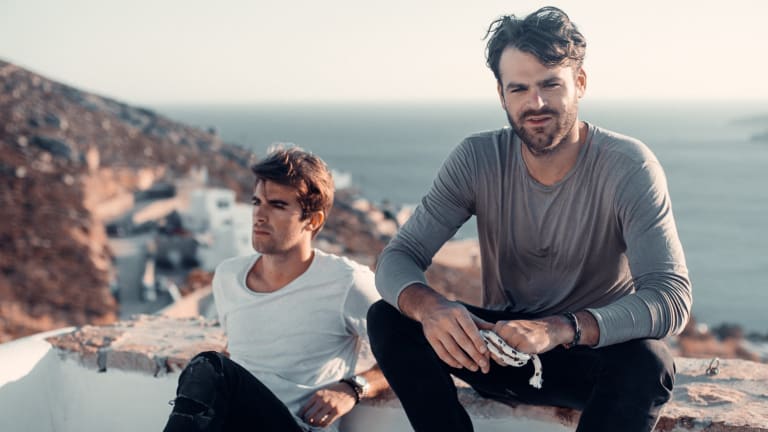 The Chainsmokers Switch Things up on their Latest Song "Sick Boy"
The boys are gearing up for a new musical direction in 2018.
When The Chainsmokers' social media was updated with a new logo and description saying "how many likes is my life worth?", it was clear that the duo was aiming to rebrand in 2018.
It wasn't until they dropped a new track and music video out of nowhere, that everything became clear. Seemingly, The Chainsmokers have properly incorporated their touring drummer Matt McGuire into the band, and are trying coming out with a more serious and impactful sound, that is essentially pure pop with key electronic elements integrated into the production.
"Sick Boy" is a pretty interesting direction for Alex Pall and Andrew Taggart. They have experimented with different styles in the past, and their debut album Memories... Do Not Open featured a wide array of artists, from Coldplay to Florida Georgia Line. However, this time it's for real: they are legitimately changing their aesthetic and musical style, and we'll just have to wait and see where it takes them. In the meantime let us know what you think of the track and the music video!
Follow The Chainsmokers:
Facebook: facebook.com/thechainsmokers
Instagram: instagram.com/thechainsmokers
Twitter: twitter.com/thechainsmokers
Soundcloud: soundcloud.com/thechainsmokers