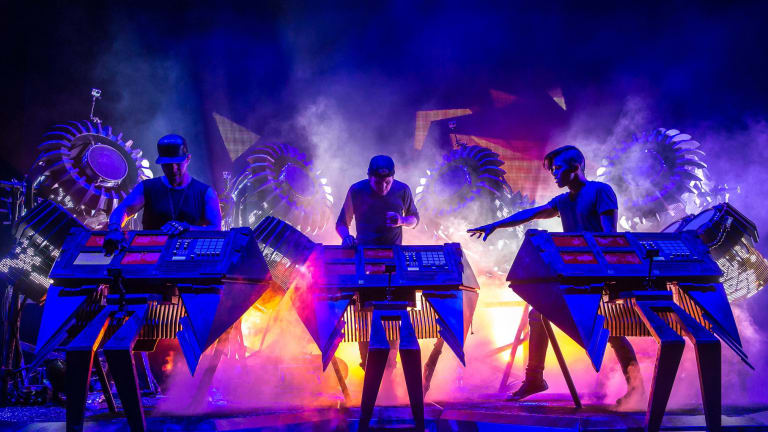 The Glitch Mob and Elohim Get Interstellar in the new "I Could Be Anything" Video
This should hold you over 'til the new album drops next month!
The Glitch Mob have joined forces with rising-star, Elohim, to take listeners on a journey to the depths with their latest single "I Could Be Anything".  The combination of The Glitch Mob's celestial sound design and Elohim's delicate, yet, powerful vocals paint a vivid picture of the beyond perfect for anyone looking to escape the real world for a while. 
Accompanying this four-minute adventure is a music video giving viewers a look into the chaos and beauty that these four artists have created. The interstellar fractals and downtempo beauty of the sound, create an engaging audio and visual experience that fans have come to expect from The Glitch Mob. 
The iconic Los Angeles trio are gearing up to release their first album in four years. The follow-up to 2014's Love Death Immortality will be released on May 4th and is titled See Without Eyes. 
Follow The Glitch Mob: Website | SoundCloud | Twitter | Facebook
Follow Elohim: Website | SoundCloud | Twitter | Facebook