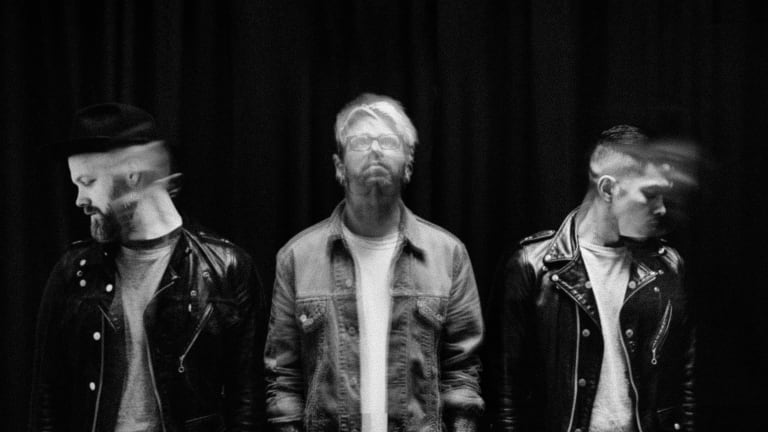 The Glitch Mob Team Up With LICK For Heavy Hitter "System Bleed"
The legendary trio are finally back, and they're about to collaborate with a lot more rising artists.
The Glitch Mob have finally made their return for good, collaborating with rising producer LICK on "System Bleed." The bass trio, comprised of Boreta, edIT, and ooah (real names Justin Boreta, Ed Ma and Joshua Mayer, respectively), released their third studio album See Without Eyes mid-2018 and have been silent in terms of new music in 2019. They are however soon wrapping up their massive North American The Alchemy Tour alongside NGHTMRE, SLANDER and Seven Lions.
"System Bleed" marks The Glitch Mob's first release since last year's "RISE" with Mako and The Word Alive, which soundtracked popular video game League of Legends and has marked one of their biggest releases yet. 
The collaboration's intro is long yet exciting, as it offers a sinister atmosphere that makes the listener anticipate what's coming next; an epic break that contributes to furthermore building the tension. The first drop is heavy and dominated by distorted bass lines, stomping drums and an impactful lead. The second one takes a rather melodic turn, introducing the listener to The Glitch Mob's classic synths and stabs. 
"We are so fired up to finally release this track with Lick. He's an incredible young artist and we've been playing versions of this in our sets all year. This will be first in a series of collaborations with producers that we admire and creatively vibe with," revealed The Glitch Mob in a joint statement. 
The Glitch Mob are arguably one of the most influential electronic music acts of the decade. Releasing their debut album Drink The Sea in 2010 and following it up with Love Death Immortality in 2014, the live-performing band has been in numerous tours, performed in major festivals and has amassed hundreds of millions of streams. 
Since he started releasing music in 2017, mysterious producer LICK has managed to make a name for himself in the bass music community. His debut album DARK VIBE ORDER was an impressive display of production and writing, and was released this year via ALT:Vision Records. 
Follow The Glitch Mob: 
Facebook: facebook.com/theglitchmobmusic
Twitter: twitter.com/theglitchmob
Instagram: soundcloud.com/theglitchmob
SoundCloud: soundcloud.com/theglitchmob 
Follow LICK
Facebook: facebook.com/iamlick
Twitter: twitter.com/iamlickx
Instagram: instagram.com/iamlick
SoundCloud: soundcloud.com/iamlick