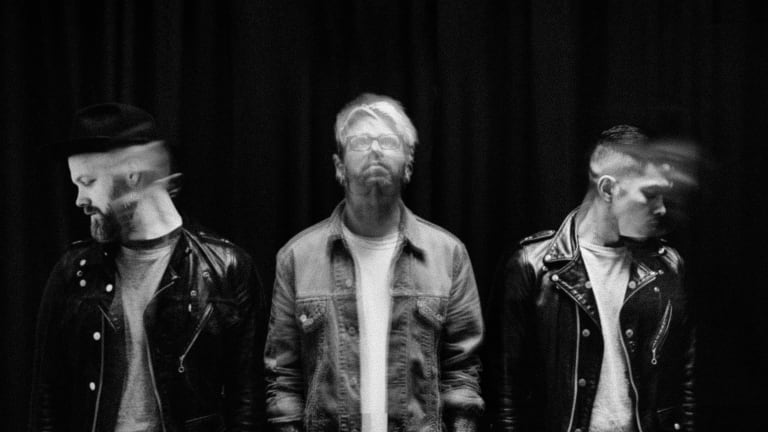 The Glitch Mob Enlist Zeke Beats For Monstrous Single, "Lazer Vision"
The producer trio have released yet another stellar collaboration.
The Glitch Mob have made sure to keep really busy in 2019, and apparently they've decided to end the year in a truly high note. After they recently announced the release of a series of collaborative singles before the end of the year, fans have been eager to find out who the pioneering producer trio might enlist. 
Not even a month after dropping "System Bleed," a sinister single with up-and-coming producer Lick, Boreta, edIT, and ooah (real names Justin Boreta, Ed Ma and Joshua Mayer, respectively) are back and teaming up with DJ and producer Zeke Beats for a monstrous single titled "Lazer Vision."
The four-minute journey hooks the listener in with a deep atmosphere that quickly builds up with the help of epic drums and synth melodies. The drop is filled with crunchy bass and weird effects, seemingly changing rhythmic patterns and flipping every other bar, while Zeke Beats takes over the outro for an enjoyable scratch session (he is a world champion turntablist, after all). 
"Working with The Glitch Mob was truly an honor. I have always regarded them as one of the biggest pioneers in the West Coast bass scene and they have been heavy influencers throughout my production journey," revealed Zeke Beats about the collaboration. "Lazer Vision was created so organically. We banged out the main ideas in a couple of sessions in their studio while I was visiting L.A. I feel we've found the perfect middle ground between both our styles and it turned out so well!" 
The Glitch Mob started as a project in 2006, while Boreta, edIT, and ooah passed through various band members to form today's known trio. Together they have released three studio albums, embarked on numerous tours and remixed artists such as Illenium and ODESZA, as well as collaborating with Bassnectar. 
Follow The Glitch Mob
Facebook: facebook.com/theglitchmobmusic
Twitter: twitter.com/theglitchmob
Instagram: soundcloud.com/theglitchmob
SoundCloud: soundcloud.com/theglitchmob 
Follow Zeke Beats
Facebook: facebook.com/zekebeats
Twitter: twitter.com/zeke_beats
Instagram: instagram.com/zeke_beats
SoundCloud: soundcloud.com/zekebeats