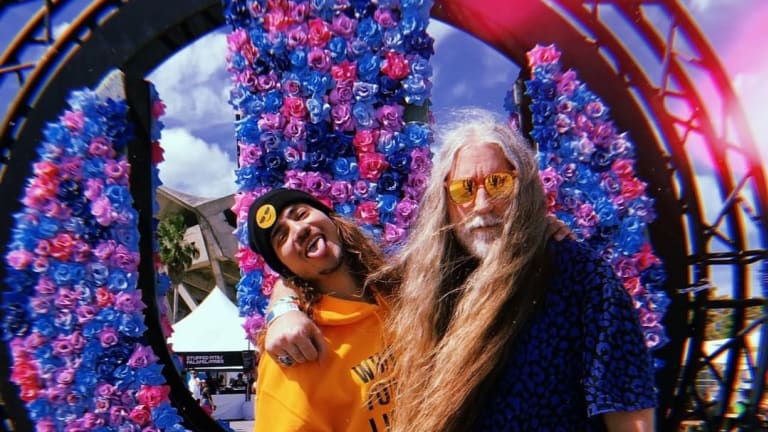 EDM.com Premiere's The Guidance's Retro-Inspired Music Video for New Single "She Likes The Dance Music"
Released through Tommie Sunshine's Brooklyn Fire Recordings, The Guidance's "She Likes The Dance Music" gets a very unique, retro music video treatment!
Chicago-born, Los Angeles-based producer The Guidance adopted the name in 2015 as a means of recognition and self-healing, a guiding light in finding his way through several major obstacles in his youth. After several years of honing his sound and touring the world with acts like Crystal Castles, The Guidance (real name Stefan Pruett) recently signed on with Tommie Sunshine's Brooklyn Fire Recordings to release the retro-inspired underground dance music gem "She Likes the Dance Music."
"She Likes The Dance Music" is filled with nods to popular music culture (such as having music placed in a "Spotify EDM Playlist"), and it specifically references many cutting-edge new artists, along with a variety of classic electronic legends such as Utah Saints and Quadrophonia. Old-school stylings and a funky rhythmic groove make for an all-around feelgood track that leaves everyone who hears it buzzing with energy.
Today, EDM.com is proud to present the world premiere of The Guidance's original music video for "She Likes The Dance Music." With a distinctly retro aesthetic, the video is filled with humorous stylistic choices such as bizarre costumes, absurd public antics, and an array of otherwise wild and rowdy behavior that somehow perfectly fits with the distinctly rave-themed record.
Make sure to check out the music video [above], and Stream or download "She Likes The Dance Music" today.
You can also catch The Guidance on his upcoming tour with She Wants Revenge and MXMS - see the full list of tour dates below.
FOLLOW THE GUIDANCE:
Facebook: facebook.com/TheGuidanceOfficial
Twitter: twitter.com/TheGuidance
Instagram: instagram.com/TheGuidance
SoundCloud: soundcloud.com/The_Guidance
FOLLOW BROOKLYN FIRE:
Facebook: facebook.com/BrooklynFire
Twitter: twitter.com/brooklynfire
Instagram: instagram.com/brooklynfirerecs
SoundCloud: soundcloud.com/brooklynfire