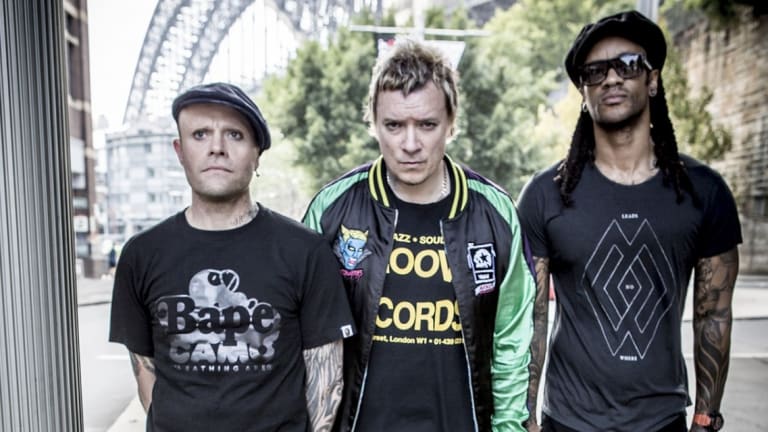 The Prodigy Stick to Their Abrasive Sound in New Album, No Tourists [Review]
The Prodigy we all know and love is back in this studio-length album.
You have to give The Prodigy credit for sticking to their guns. As rapidly as electronic music evolves, the Essex big beat innovators have refused to let the passage of time steer them from their challenging signature sound. Their latest album, No Tourists, is no exception.
The ten tracks comprising No Tourists encapsulate the raucous iteration of big beat for which The Prodigy (presently consisting of Liam Howlett, Keith Flint and Maxim) achieved global fame over 20 years ago. They complement one another well as parts of a singular statement - an expression of disenfranchisement that has served to counterbalance more digestible dance music for most of the movement's lifetime.
The songs making up the first half of the effort's tracklist will likely satisfy the expectations of diehard fans. "Need Some1," "Light Up The Sky," "We Live Forever," and the title track each fuse some permutation of the amen break with abrasive sound design, hard rock-inspired instrumentals, and of course, abrasive vocals.
Of the first half, perhaps the furthest deviation from The Prodigy's tried-and-true sound is the fifth, "Fight Fire with Fire." As we've already been over, its lower tempo and hardcore punk-reminiscent verses liken it to late '90s industrial.
Subtle as they may be, influences from more contemporary electronic music can be heard in the second half of No Tourists. "Champions of London" and "Boom Boom Tap" both distinctly hint at drum and bass. "Timebomb Zone" and "Resonate" exhibit the emotional intelligence of recent progressive house - which is fitting being that the latter track's title sounds like it could belong to one by Eric Prydz.
What coloring modern dance music has had on their creative process has must been unintentional, as the trio frequently express their distaste for it. "It is better than it was three years ago because at least EDM is fucking dead," he told the Press Association of England's music scene in a recent interview." That's gone. It might still be in American but who gives a fuck, you know."
While The Prodigy won't likely betray longtime fans with the release of No Tourists, their 2018 album stops short of exploring uncharted territory. Whereas The Chemical Brothers (another group partly credited as originators of the big beat genre) broke ground with Born in the Echoes in 2016, the former group's stubbornness is just as evident in their career arc as it is in their music itself.
No Tourists by The Prodigy arrives by way of BMG Friday, November 2nd. Preorder the album for stream or download across platforms here.
FOLLOW THE PRODIGY:
Facebook: https://www.facebook.com/theprodigyofficial
Twitter: https://twitter.com/the_prodigy
Instagram: https://www.instagram.com/theprodigyofficial
SoundCloud: https://soundcloud.com/theprodigy