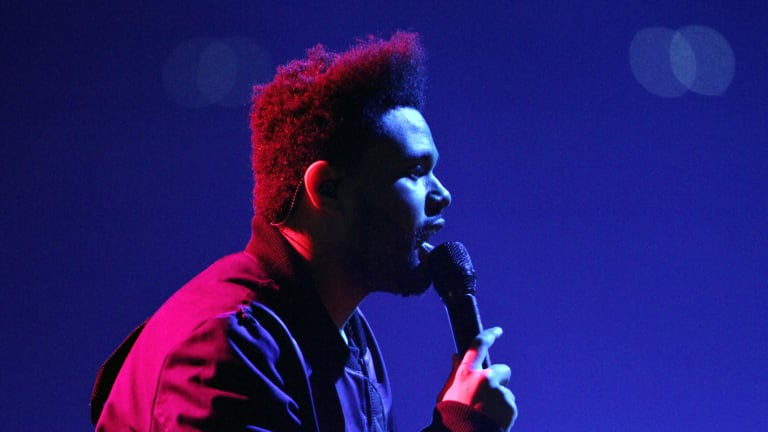 The Weeknd Releases Surprise EP Featuring Skrillex, Gesaffelstein, Nicolas Jaar & More
This star-studded 6-track EP is just what we needed!
Over the past years, The Weeknd has undoubtedly established himself as one of the pop and RnB scene's most prominent figures, managing to captivate millions with his heart-shaking vocals, layered over dark and ethereal productions. 
His highly anticipated album Starboy was a true testament to his massive appeal. Featuring vocal features from Lana Del Ray, Future, and Kendrick Lamar, as well as productions by Daft Punk, Diplo, Cashmere Cat and Max Martin among others, it marked itself as his most successful studio album, peaked at #1 on the US Billboard 200 and was supported by the worldwide Legend Of The Fall Tour, going through 95 cities and lasting almost the entire 2017. 
From the start of 2018, Abel Tesfaye has been teasing the release of his next body of work. He kept every detail secret though and had nothing but the title be known until March 30, when he announced the project release was less than 24 hours away. 
What My Dear Melancholy ended up being was a 6-track EP, featuring some of The Weeknd's most intriguing audio-pieces to date. If Starboy can be labeled as a body of work that could cater to anyone, My Dear Melancholy is much more low-key and avant-garde, indicating Abel's anticipated return back to his 2011 roots; dark RnB vibes and drug/sex-fueled lyrical content. 
"Call Out My Name", co-written by Nicolas Jaar, is the perfect introduction to the ominous sound of My Dear Melancholy, and sounds like it's been taken straight out of his 2011 debut mixtape House of Balloons. "Try Me" features Mike Will Made It on the production, while the groovy "Wasted Time" enlists Skrillex as a co-producer, marking their first (and hopefully not last) collaboration. Gesaffelstein is also featured on the dark "I Was Never There" and the poppy "Hurt You", while "Privilege", serves as the outro to the collection, a slow and almost stripped down ballad. 
My Dear Melancholy perfectly incorporates all elements that made fans fall in love with The Weeknd in the first place; an instant classic. If you're a fan of The Weeknd's earlier works, these 6 tracks are something you'll definitely enjoy.