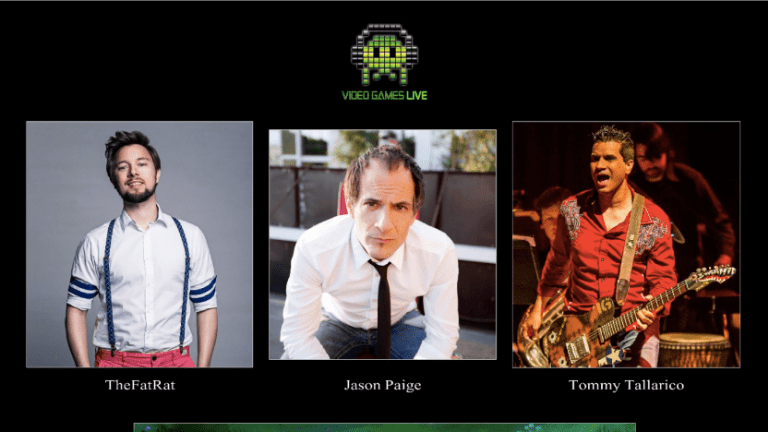 TheFatRat Teamed Up with the Original Pokémon Theme Song Singer for an Unexpected Remix
TheFatRat teamed up with Jason Paige and Tommy Tallarico on this remix of the Pokémon Theme.
TheFatRat has combined two of our generation's favorite things: EDM and the original Pokémon theme song. This isn't just any old remix, however. In partnership with Video Games Live, the German producer has worked alongside original "Gotta Catch 'Em All" singer Jason Paige and video game music composer Tommy Tallarico for a rendition that stays true to the spirit of the original.

Paige's exuberant topline ought to evoke childhood memories in front of the TV, whereas the guitar melody has been riffed on to sound just different enough. Perhaps the greatest departure from the original is the trap interlude after the first chorus - likely TheFatRat's biggest creative contribution.
"The Pokémon Theme song was an anthem for an entire generation of people," said Tallarico in a statement. "I've been friends with Jason and TheFatRat for years and we've always talked about doing something together and we're so excited to finally bring our worlds together in such a unique and fun way."
You can stream TheFatRat and Tommy Tallarico's remix of "Gotta Catch 'Em All" featuring Jason Paige via Spotify and purchase it via Amazon.
Follow TheFatRat: 
Instagram: instagram.com/ 
Twitter: twitter.com/ThisIsTheFatRat 
Facebook: facebook.com/thisisthefatrat 
Soundcloud: soundcloud.com/thefatrat
Follow Jason Paige:
Instagram: instagram.com/jasonpaige
Website: jasonpaige.com
Follow Video Games Live: 
YouTube: youtube.com/user/TommyTallarico
Twitter: twitter.com/VideoGamesLive 
Facebook: facebook.com/VidGamesLive
Website: videogameslive.com