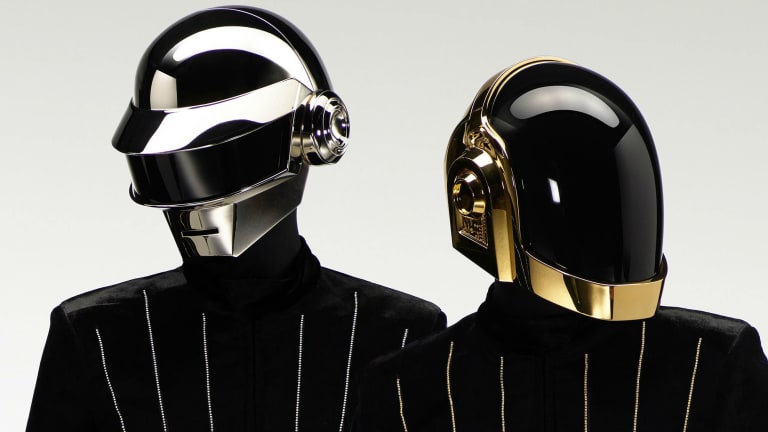 Thomas Bangalter of Daft Punk Teases 14-Minute Techno Track "Riga (Take 5)"
The robot invasion continues!
Thomas Bangalter of Daft Punk made his grand return to the dance music world with an expansive, dark techno track titled "Riga (Take 5)".
The Instagram account of legendary French label Ed Banger Records posted a one-minute sample of the track playing on a blue vinyl record. The description explains that the track is over 14 minutes long and is a part of the original soundtrack for the Latvian film Riga (Take 1).
Despite being nearly a quarter of an hour long, this chaotic techno madness was recorded in a single take.
Although it is not being released on Ed Banger, they have announced that the track will be available on a limited edition one sided 12" vinyl.
H/T: Billboard
Follow Thomas Bangalter:
Facebook: https://www.facebook.com/Thomas-Bangalter-133992820215/
Instagram: https://www.instagram.com/t.bangalter/