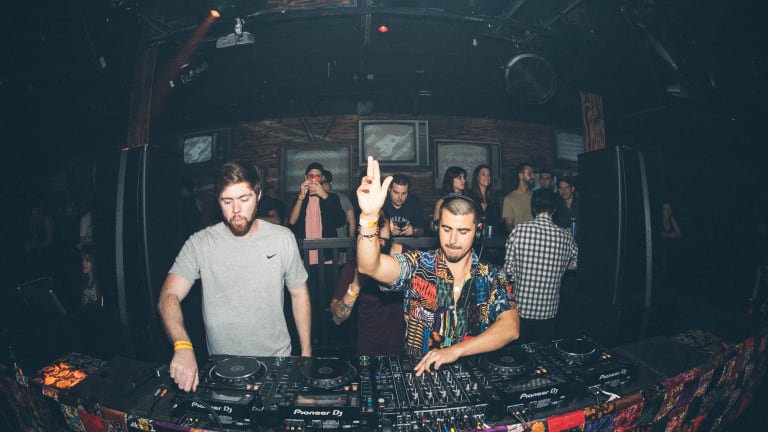 Thomas Garcia and JTJ "Open Your Eyes" With Fresh Downtempo House EP
Released through Vibrascura and Understated Recordings, Thomas Garcia and JTJ's "Open Your Eyes" showcases laid-back, downtempo grooves perfect for poolside summer get togethers.
Following up on his landmark performance on the famous Wide Awake Art Car at the 2019 edition of the world-renowned EDC Las Vegas, Los Angeles-based DJ and Producer Thomas Garcia released his debut EP with JTJ (A.K.A. Jeff The Jacker) on his very own newly-launched imprint Vibrascura in partnership with Understated Recordings. 
Appropriately titled Open Your Eyes, Thomas Garcia and JTJ's three-track EP was deliberately crafted to serve as a counterpoint to the main stage bangers and high-energy festival anthems that so many producers feel pressured to create, especially when heading into the heart of the summer festival season. In short, the EP conveys a message to fans and fellow producers alike that they need not cater to the apparent needs of the time, and should instead open their eyes and create or embrace the music that is most authentic to their own creative pursuits and desires. 
Speaking on this, Thomas Garcia said:

"These songs are a reflection of where I was musically last year. I sat down and consciously tried to write something that was anything but the bangers that everyone thinks they need to write. JTJ and I were able to craft songs that have a nostalgic feel to them, but also feel at home today."
A refreshing change of pace from the house music we've become accustomed to of late, Open Your Eyes explores a variety of downtempo grooves and nostalgia-inspiring melodies expertly shaped to accommodate even the most laid-back summertime get together.  
Asked about the EP, JTJ recalls:
"Last year I finally got Thomas in the studio with me and I pitched an idea of making some great downtempo summer pool vibes kind of track. We hit it out the park with these two songs and to this date they are by far my favorite tracks I have been a part of and cannot wait to share them with my fans."
Stream or Download Open Your Eyes today.
For more music from Thomas Garcia, check out his exclusive mix for Los Angeles Music Project (LAMP) that was released shortly before his performance at EDC Las Vegas:
FOLLOW THOMAS GARCIA:
Facebook: facebook.com/thomasgarciamusic
Instagram: instagram.com/thomasgarciavs
SoundCloud: soundcloud.com/thomasgarciamusic
FOLLOW JTJ:
Facebook: facebook.com/jeffthejacker1
Instagram: instagram.com/jeffthejackr
SoundCloud: soundcloud.com/jeffthejacker