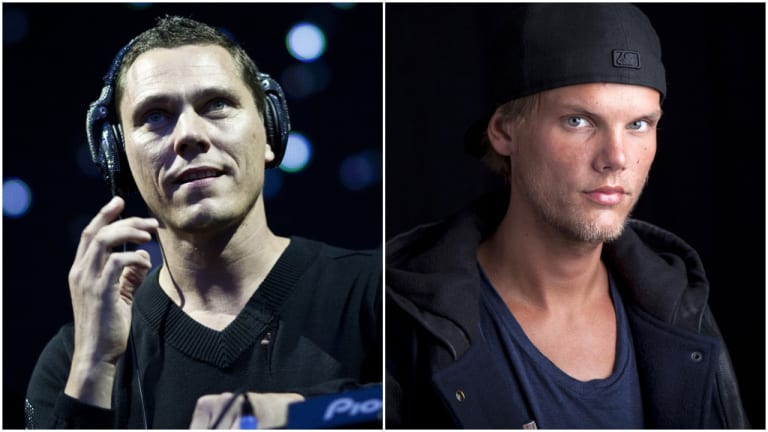 Tiësto Debuts Remix of Avicii's "Tough Love" at EDC Japan
A recently released single by the late Avicii got the Tiësto treatment.
Last week, Avicii's team released the second piece of music from the album he had worked on in the months leading up to his death. Tiësto got to work on a remix of the song, titled "Tough Love," and finished in time to drop it during his performance at EDC Japan last weekend.
The Tiësto remix of "Tough Love" underscores Agnes' iconic vocal with a piano melody during its tranquil buildup. Before long, however, a trumpeting synth lead invigorates the Dutch superstar's rendition with a measure of main stage appeal fit for the platform on which he figuratively unveiled it.
A one-time trance icon who transitioned into big room house and pop as the EDM movement unfolded over the past decade, Tiësto (real name Tijs Verwest) has continued to keep himself busy in recent years. So far in 2019, he has collaborated with the likes of John Christian and Mesto on the songs "Let's Get This Thing Started" and "Can't Get Enough," respectively. As far as remixes are concerned, he's also served up a "big room" rendition of "Bad Guy" by Billie Eilish.
At the time of writing, Tiësto has yet to announce an official release date for his remix of "Tough Love" featuring Agnes by Avicii.
H/T: EDMTunes
FOLLOW TIËSTO:
Facebook: facebook.com/tiesto/
Twitter: twitter.com/tiesto
Instagram: instagram.com/tiesto/
SoundCloud: soundcloud.com/tiesto
FOLLOW AVICII:
Faceboook: facebook.com/avicii/
Twitter: twitter.com/Avicii
Instagram: instagram.com/avicii/
SoundCloud: soundcloud.com/aviciiofficial