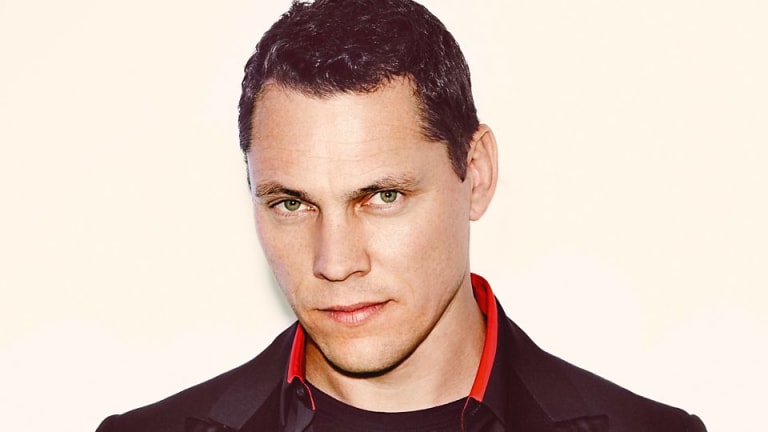 Tiësto and John Christian Reunite On Latest Club Track "Can You Feel It"
Tiësto and John Christian are the kings of the club.
It was only a few months ago that Tiësto (real name Tijs Michiel Verwest) brought on John Christian back to the famed imprint, Musical Freedom with his track "Let's Get This Started." The two are now back in collaboration with a high-energy club track "Can You Feel It." Christian is no newcomer to the imprint, with releases dating back to 2013. This latest release proves these two Dutch icons are a match made in club heaven. 
"John and I have been friends for a while and when we're in the studio together magic happens!" said Verwest. "This will be a go-to uplifting track that will be a mainstay in my festival sets throughout 2019." 
"Can You Feel It" has all the elements of a big room track. It has a massive build up and drops into the classic four-on-the-floor beat pattern. While being overall pretty minimalistic in structure, it has everything you need to get a club moving. The song drops out for a bit to deliver a muted hook.  The track builds back up with loads of drums and risers that punch hard. Energy is high with this one. 
Verwest is a Grammy Award-winning and platinum-certified legend in the electronic music industry. He's been a mainstay on the scene for years and has no plans to slow it down. His latest release with Dzeko, "Halfway There," already gained 1.4 million plays since it's release last week. There is no stopping the king. 
Christian is a fellow Dutch producer who has made an impressive name for himself in the music scene. He is the owner of White Villa Studios and has worked with heavy hitters such as Hardwell, Post Malone, and even Madonna. 
FOLLOW TIËSTO:
Facebook: facebook.com/tiesto/
Twitter: twitter.com/tiesto
Instagram: instagram.com/tiesto/
SoundCloud: soundcloud.com/tiesto
FOLLOW JOHN CHRISTIAN:
Facebook: facebook.com/DJJohnChristian
Twitter: twitter.com/DJJohnChristian
Instagram: instagram.com/djjohnchristian
SoundCloud: soundcloud.com/johnchristian