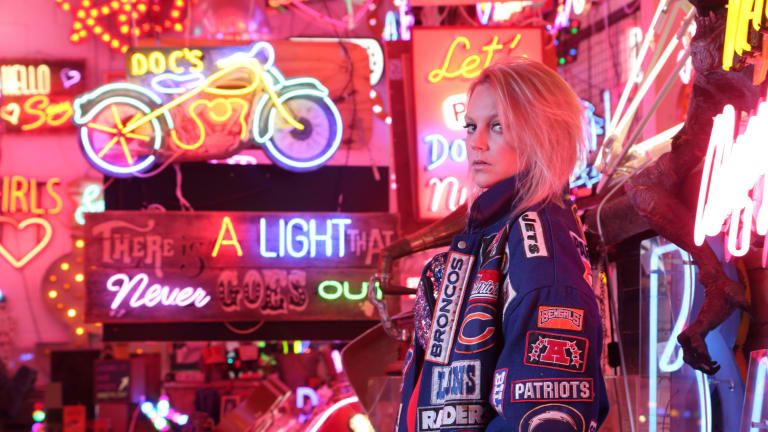 [NEW MUSIC] Tiggi Hawke Releases Ode to New York City With Soulful Synth-Pop Hit "NYC"
Inspired by the painful fallout of failed relationship, Tiggi Hawke's "NYC" is a lovelorn synth-pop ballad worthy of the Armada Music name.
After the smash success of Tiggi Hawke's chart-topping hit "Remedy", the London-based artist dove fully into her unique brand of soul-drenched and deeply emotional synth-pop ballads. Her newest release, the lovelorn single "NYC" on Armin Van Buuren's Armada Music, was originally written while she was away working at a writing camp; the result is a raw and incredibly beautiful song that is simultaneously uplifting and melancholy - a true musical paradox.
Inspired by Tiggi Hawke's reflection on a failed relationship that's proving difficult to overcome, the rawness of her lyrics contrasts sharply with the soulful and surprisingly uplifting sound. As Hawke sings in "NYC," "I search for you in every place. I left my heart in New York City…wherever I go, there's a part of you that's with me…"
"For me, this song is about looking back on a relationship that you can't get over and acknowledging that constant feeling that you've lost a part of yourself or that you've left something of you with that person. It's a bit of both past and present, reminiscing on what you had and then still looking, longing for and craving both it - and them! - on a daily basis."
For Tiggi, "NYC" touches on her primary goal as an artist - reaching a place of connectedness both with her music and her fans, "if even one person can listen to any of my songs and feel like it was written about them and their situation or even for them, then that, to me, is a huge achievement." 
What "NYC" has made strikingly clear about Tiggi is that she writes and sings straight from the heart; her lyrics and compositions are authentic to her as both a musician and as an individual, and that artistic honesty is what makes Tiggi Hawke such a beloved and relatable brand.
Stream or Download Tiggi Hawke's "NYC," out now on Armada Music!
FOLLOW TIGGI HAWKE:
Website: https://www.tiggihawke.com
Facebook: https://www.facebook.com/TiggiHawke
Instagram: https://www.instagram.com/tiggihawke