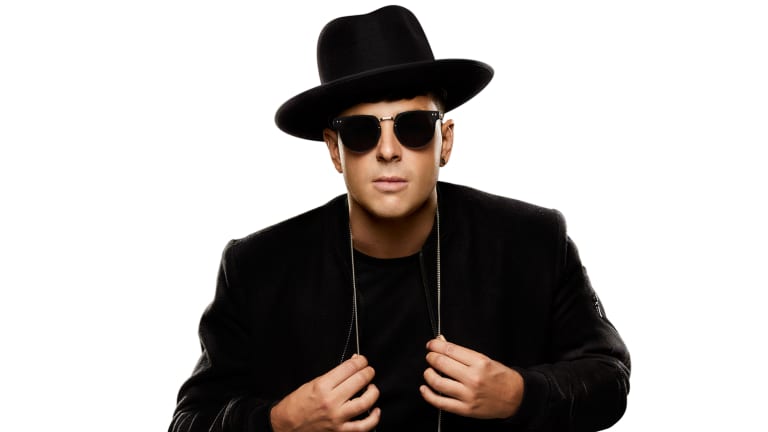 Timmy Trumpet Releases Extended Mix of "World At Our Feet" [Premiere]
The extended mix of Timmy Trumpet's latest single gives DJs more music to work with.
Last month, Timmy Trumpet dropped "World At Our Feet" - a track versatile enough to work in the context of numerous kinds of DJ sets. As if its singalong-beckoning vocal didn't give selectors incentive enough, however, he's about to share an extended mix. EDM.com is proud to premiere it ahead of its official release.
Whereas the anthemic vocal of "World At Our Feet" arrives immediately in the radio edit, the extended mix precedes it with 40 seconds of runway. It's not filler by any means, though. With each sonic element layering in one by one, their crisp sound design is allowed to shine through more than ever.
Timmy Trumpet (real name Timothy Jude Smith) has made a name for himself as one of Australia's chief EDM exports over the past several years. By incorporating jazz instrumentals into his main stage-friendly brand of electronic music, he's forged a path that earned him the rank of #1 DJ in Australia in 2015 (per the inthemix DJ Awards).
"World At Our Feet" (Extended Mix) by Timmy Trumpet will arrive in full across platforms later in the day. 
FOLLOW TIMMY TRUMPET:
Facebook: facebook.com/timmytrumpet
Twitter: twitter.com/timmytrumpet
Instagram: instagram.com/timmytrumpet
SoundCloud: soundcloud.com/timmytrumpet