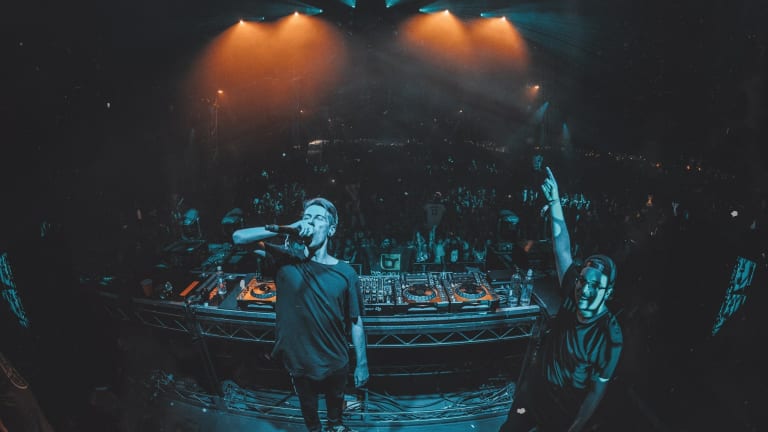 Tisoki Releases Crushing Dubstep Track "Simulation" from Upcoming EP [Premiere]
EDM.com is proud to premiere the latest single from Tisoki.
Hot off of his upcoming EP Everybody Dies is the latest in aggressive dubstep from one of bass music's rising stars, Tisoki. 
Titled "Simulation," the newest from Tisoki (real name Bradley Edwards) flexes the power and ferocity fans of his have come to expect from his brand of dubstep. From the moment the track begins, listeners know exactly what's in store. A menacing introduction sets the stage for a classic pounding dubstep breakdown.
Despite the aggressive nature of "Simulation" this track actually started off as a DJ tool he used in a remix to Cardi B's "I Like It." "Simulation was originally meant to be just a DJ tool," Edwards said. "I had made a Cardi B 'I Like It' remix and it had the same drop, but when I played it at shows it got such a good reaction that I had to flip it into its own world."
Edwards has described Everybody Dies as his strongest body of work to date. He also spoke on how he enjoyed being able to explore other genres while still staying true to his dubstep roots.
Simulation is out now on Never Say Die. You can presave Everybody Dies here.
Follow Tisoki:
Facebook: https://www.facebook.com/Tisoki/
Twitter: https://twitter.com/tisoki
Instagram: https://www.instagram.com/tisoki/
SoundCloud: https://soundcloud.com/tisoki