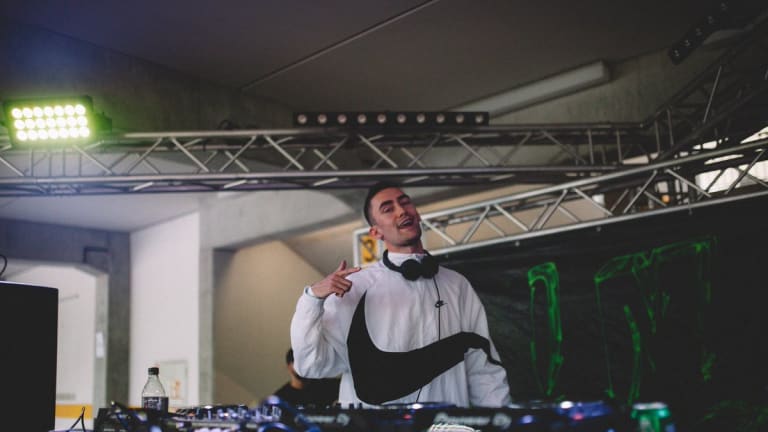 Toby Green Revives the Old School Electro Sound in Rave-Inspired "Smoke"
Tiësto's Musical Freedom released the fiery electro house record "Smoke" by Danish producer Toby Green.
Born in Aarhus, Denmark, Danish EDM DJ/producer Toby Green (real name Tobias Frederiksen) has been relentlessly climbing his way into the club scene since his debut release in 2011, an official remix of Danish pop star Sisse Marie's  "Dirty Hands." Realizing that he needed to capitalize on the momentum of his remix, Green went on to form lasting relationships with internationally respected EDM labels such as Spinnin' Records and disco:wax. 
Frederiksen continued to build out his music catalog over the next several years, garnering attention from many of the industries leading house music heavyweights and working with their respective label imprints. Among them are Hardwell's Revealed Recordings, Sander Van Doorn's DOORN Records, and Don Diablo's Hexagon to name just a few.
Frederiksen followed up on the success of these releases with a record on Sam Feldt's album Sunrise in 2017, as well as the singles "Beyond Mars" on Steve Aoki's Dim Mak Records, and "Ready" on Tiësto's Musical Freedom, both in 2018.
Frederiksen's most recent release marks his triumphant return to Musical Freedom with the sizzling, new electro house song "Smoke." A rumbling bass line underpins a masterfully executed old school electro banger complete with huge, rave-inspired siren synths and carefully orchestrated vocal teases.
Stream or Download "Smoke" today.
FOLLOW TOBY GREEN:
Facebook: facebook.com/tobygreenmusic
Twitter: twitter.com/tobygreendj
Instagram: instagram.com/tobygreendj
SoundCloud: soundcloud.com/tobygreen
FOLLOW MUSICAL FREEDOM:
Website: musicalfreedom.com
Facebook: facebook.com/musicalfreedom
Twitter: twitter.com/musicalfreedom
Instagram: instagram.com/MusicalFreedom
YouTube: youtube.com/user/musicalfreedomrecs
SoundCloud: soundcloud.com/musical-freedom