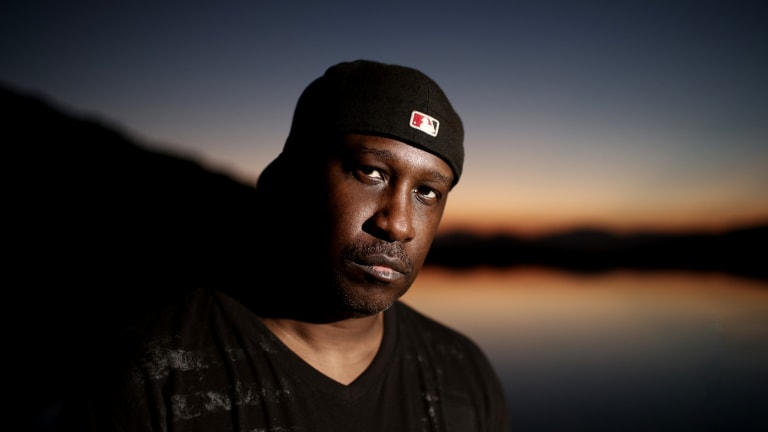 Todd Terry Reimagines His 2016 Hit "Can U Dig It"
"Todd the God" is back, and wants to know one thing.
Todd Terry, the man known for defining the New York house scene of the '80s, is back to ask one simple question—"Can you dig it?" He first asked back in 2016 on Defected Presents House Masters - Todd Terry and is now back to remix "Can U Dig It" for 2020. The legendary sample king throws down as only a master of his stature can, with a pumping new rendition to brighten up your day. 
Terry cuts back on the original 7-minute track, removing the original vocal samples and replacing them with one from the 1979 film The Warriors, in which the leader unites all the tribes of New York City as one to prove there is strength in numbers during a revolt. This strategic substitution presents a clear message Terry is sending during our nation's current state of affairs. He also reworks the beat, upping the four-on-the-floor structure with an infectious bassline and brief cuts of disco-inspired orchestral samples that make it feel like we're traveling back in time. 
Without "Todd the God," house music wouldn't be what is today. The Grammy Award-nominated Terry began his career in his hometown of Brooklyn, New York, where he made a name for himself melding hip-hop and Italian disco during his sets, something that no one was doing during that time. When Chicago house was on the come-up in the mid-'80s, he switched over and led the scene in his region with his unique method of incorporating samples into his tracks. His style has gone on to be an influence for many of the house artists we see in this day and age. The "Can U Dig It" remix is the latest release off Terry's Freeze Records, the label he created back in 1992 with William Socolov.
FOLLOW TODD TERRY:
Instagram: instagram.com/djtoddterry
Twitter: twitter.com/djtoddterry
SoundCloud: soundcloud.com/djtoddterry