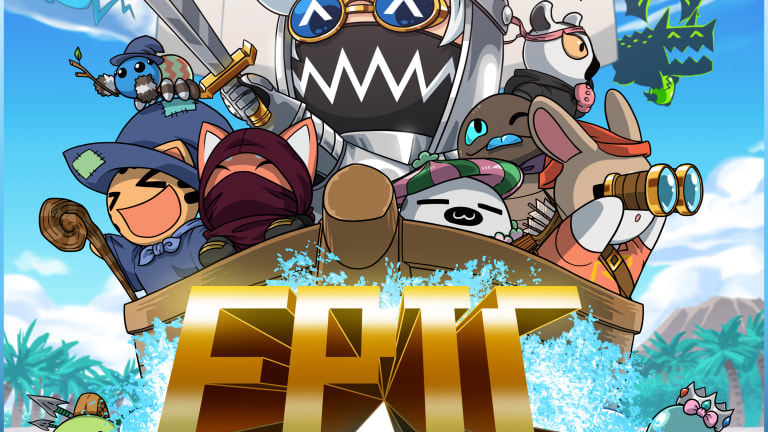 Tokyo Machine Is Back With "EPIC" New Single
Tokyo Machine's "EPIC" is out now via Monstercat Uncaged Vol.6
Tokyo Machine has dropped another video-gamey bass house track sure make fans say, "Damn, that's 'EPIC.'" The track was released on Monstercat Uncaged Vol. 6. 
Tokyo Machine is known for producing music inspired by the old school 8-bit video games we know and love. This time around, he gave "EPIC" an oceanic spin. With the sound of crashing waves lacing the background and pirate whistling at the close, it feels as if you are transported to an episode of SpongeBob SquarePants. The drop is punchy with a nice amount of grit. Tokyo Machine is giving us an epic journey along the high bass house seas with this one. 
Tokyo Machine debuted on Monstercat back in 2016 with "PARTY." Known for his black mask and goggles with happy, upside-down triangles, his image is a nod to anime culture. His most downloaded song (as of March 2018) is "ROCK IT" with over three million streams on Spotify. Tokyo Machine is also the only artist to directly appear on multiple Rocket League compilations under a single alias. He is also the only artist to have more than one song in a Rocket League x Monstercat album ("ROCK IT" and "FLY").
To keep up with Monstercat and Tokyo Machine: 
Follow Monstercat:
Spotify: monster.cat/2biZbkd
Apple: apple.co/2xiKWTO
Facebook: facebook.com/monstercat
Twitter: twitter.com/monstercat
Instagram: instagram.com/monstercat
Follow Tokyo Machine
Facebook: facebook.com/tokyomachine
Twitter: twitter.com/tokyomachine
Instagram: instagram.com/tokyomachinedesu
SoundCloud: @tokyo-machine