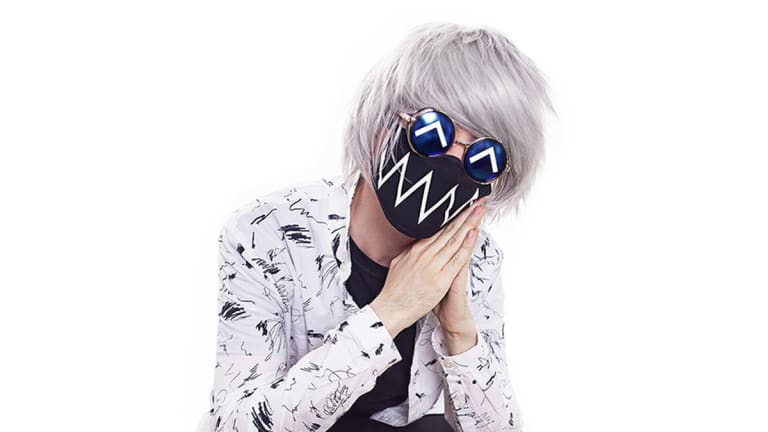 Tokyo Machine Drops New Electro Single "Saikou"
Welcome to electro house in 2019.
Who's craving 2010 chiptune-influenced electro? If you fit the bill, then you're no stranger to the mysterious electro powerhouse known as Tokyo Machine. This masked maestro has just released "Saikou," a 2019 electro house anomaly.
"Saikou" evokes a nostalgic, hyper-energetic vibe by bringing 8-bit, chiptune influence into an electro house banger that could have very well been a much-illegally downloaded track via music blogs in 2010. However, that's not to say that the production of the track isn't very much forward-thinking in 2019; incredibly well-produced bass lines are cemented under a swingy house beat that is sure to erupt on the dance floor.
Tokyo Machine has managed to summon the vibes of early 2010s "blog electro" while keeping the new single entirely fresh and festival-ready. This track is a perfect 128 BPM refresher for square in the middle of nearly any bass-heavy DJ set. The Tetris-esque vibe of the tune will bring forth a feeling of nostalgia in gamers and EDM enthusiasts alike, while making any crowd groove to its infectious beat. 
This latest offering from the mystifying Tokyo Machine is just what the doctor ordered in 2019: a break from the monotony of bass house and dubstep, and a tribute to an era when EDM began to explode into the mainstream and captivate festival audiences worldwide. 
"Saikou" by Tokyo Machine is out now, and can be found here.
FOLLOW TOKYO MACHINE:
Facebook: facebook.com/tokyomachine
Twitter: twitter.com/tokyomachine
Instagram: instagram.com/tokyomachine
SoundCloud: soundcloud.com/tokyomachine