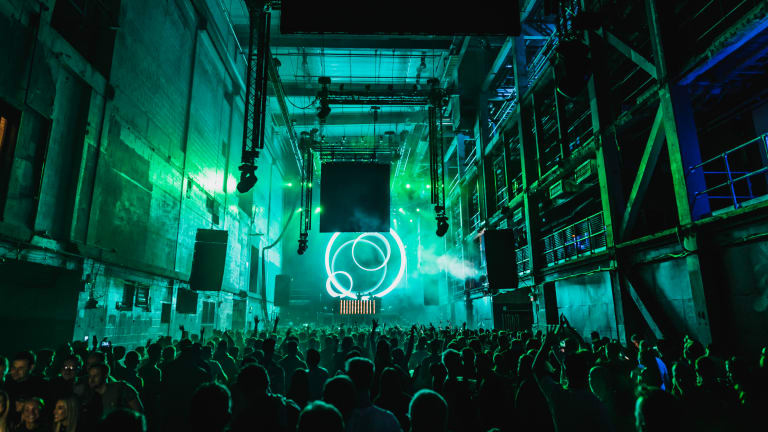 Trance Wax Delivers Update Of OceanLab's "Clear Blue Water"
Above & Beyond pres. OceanLab "Clear Blue Water" (Trance Wax Remix) is out now.
Trance Wax (real name Garry McCartney) is no stranger to classic trance. As Ejeca, he has produced house and techno for eight years. Under his Trance Wax alias, however, McCartney has been reworking classic anthems from the likes of BT, Future Sound Of London, and Delerium. Initially, these remixes were released as vinyl-only pressings. 
The new remix of "Clear Blue Water" from Above & Beyond's project OceanLab, in collaboration with singer Justine Suissa will be the first official digital release from Trance Wax. Bringing the tempo down and layering Suissa's vocals over dreamy pads and a downtempo drum break, the Trance Wax remix has updated the classic track for 2019 while still maintaining its important core elements and vibe. 
"It was one of the first records I bought when I was at school, and it still gives me the same feeling it did the first time I heard it," said McCartney about the original version of the song, which was released in 2001. Trance fans have been loving the rework already, after hearing it when Trance Wax and Above & Beyond played two sold out shows at Printworks in London. 
The "Clear Blue Water" rework is just one of two that will officially be released via Above & Beyond's Anjunabeats imprint in 2019. 
Follow Trance Wax: 
Facebook: facebook.com/trancewax1
Twitter: twitter.com/_ejeca
Instagram: instagram.com/ejecamusic
SoundCloud: soundcloud.com/user-939484242