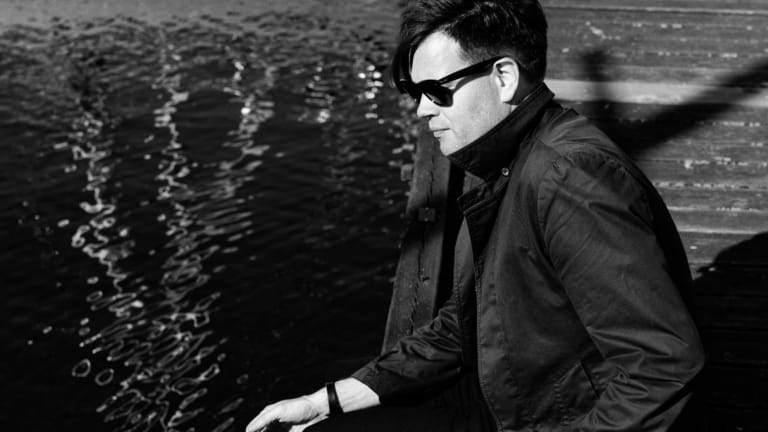 Trentemøller Returns with New Single "In The Garden," Announces New Album
The indie-electronic producer is set to release his first new album in three years.
Fans within the realm of electronica are no stranger to skilled veteran producer, composer, and songwriter Trentemøller. In 2006, he released his first full-length album The Last Resort, which quickly cemented itself as a classic. His music has been featured everywhere from AMC's Halt and Catch Fire to HBO's Eastbound & Down. Now, Anders Trentemøller is back with a new album on the way.
It's been over three years since his dreamy shoegaze love letter Fixion was released, and fans have been eager to hear what's next from Trentemøller. His next album, titled Obverse, will be released on September 27th via his own imprint, In My Room. The first single from the album, "Sleeper", was released earlier this year. It's followed by "In The Garden" (feat. Lina Tullgren).
"In The Garden" is a broody and dark single with Tullgren's atmospheric and pensive vocals layered beautifully over ambient guitar and percussion. The whole of the track feels reminiscent of deeper cuts from Peter Gabriel, but in a style that is very much the signature and unique Trentemøller sound. Tonally, the dark theme is brought into the light toward the end of the track, aligning with similar themes on Obverse and in Anders' previous work. 
"I have always worked with contrasts in my music and in my sound. It's in the subtle clashes of feelings and tonal contradictions that I often find pure inspiration," says Trentemøller. Those contrasts are evident from these first two singles from Obverse, and when the album drops on September 27th, listeners will be able to dive even deeper into those themes. 
"In The Garden" is available now and can be found here. 
FOLLOW TRENTEMØLLER:
Facebook: facebook.com/trentemoller
Twitter: twitter.com/trentemoeller
Instagram: instagram.com/trentemoeller
SoundCloud: soundcloud.com/trentemusic