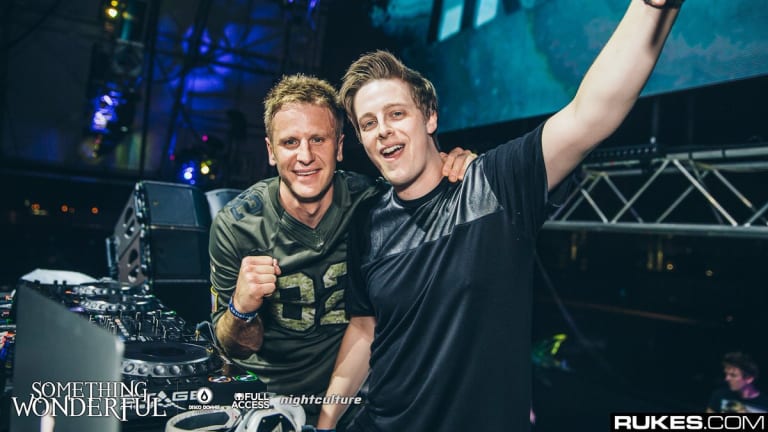 Tritonal to Award a Lucky Fan Free Lifetime Attendance to all of Their Shows via Competition
Following the release of their single "Little Bit Of Love," Tritonal have launched a competition for lifetime attendance and a one-of-a-kind "U & Me Forever Card."
Austin-based electronic duo Tritonal (real names Chad Cisneros and David Reed) have been sticking to a heavy release schedule thus far in 2019, dropping several singles ahead of their highly anticipated U&ME album that is set for release on their very own Enhanced Music imprint on June 14th. Most recently, Cisneros and Reed dropped their collaboration with multi-platinum singer/songwriter and recording artist Rachel Platten named "Little Bit of Love." 
Well established in the crossover space between dance and pop, Tritonal have previously worked alongside artists such as Ryann, Lourdiz, and Mozella. With their Rachel Platten collaboration, Tritonal flexed their ability to craft a diverse array of rich and emotive music, their melodic sounds meshing brilliantly with Rachel's striking vocals.
Asked about her second collaboration with Tritonal, Rachel Platten reminisced:
"When Tritonal sent 'Little Bit of Love' to me, it instantly struck a chord. It strangely felt like something I would say and write and the melody even felt like me. So even though I was in my first trimester and not keeping food down too well, I wanted in on this song. I'm so excited to share it with the world."
It's a well-recognized fact that Tritonal have one of the most loyal and fanatical followings in the EDM space, so in order to capitalize on this trend, they've launched a special competition where the grand prize winner will be granted free entry to any and all Tritonal shows for the rest of their life. In recognition of this special status, the winner will receive a special "U & ME Forever Card." 
Click here for more information on how to enter.
FOLLOW TRITONAL:
Facebook: facebook.com/tritonal
Twitter: twitter.com/tritonal
Instagram: instagram.com/tritonal
SoundCloud: soundcloud.com/tritonalmusic
FOLLOW ENHANCED MUSIC:
Facebook: facebook.com/EnhancedMusicLtd
Twitter: twitter.com/enhanced_music
Instagram: instagram.com/enhanced_music
SoundCloud: soundcloud.com/enhanced