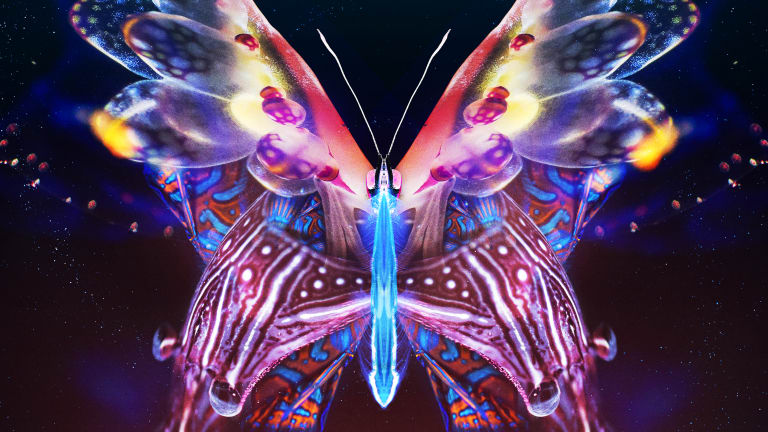 Tritonal releases new single "Love U Right" featuring Lourdiz, proceeds are being donated to the National Alliance for Mental Illness [Listen]
Music for a good cause <3
In the midst of wrapping up their massive 10 Years of Enhanced North America tour, Tritonal returns with their sixth Original of 2018 - the next hit single "Love U Right" featuring Lourdiz, out now on Enhanced Music.
In partnership with National Alliance for Mental Illness, Tritonal will be donating their streaming royalties from "Love U Right," to support the work NAMI has does to raise awareness of mental health within music. 
This is a cause that Tritonal is deeply passionate about, as Chad formerly had a severe substance abuse problem before finding solace in dance music, and actually now has his own rehabilitation center in Austin to help others with what he faced. Additionally, Dave faces a serious anxiety issue which makes performing to a crowd an incredibly tough experience for him sometimes. 
This is a beautiful act and I can't respect the duo more for being so vulnerable with issues that so many of their fans face every day. 
"Love U Right" perfectly displays Tritonal's signature electro-pop energy by showcasing their infectious melodies loaded with catchy vocals from exciting newcomer vocalist Lourdiz. The track is packed with contagious snaps and upbeat synths that results in yet another uplifting Tritonal tune that's sure to be on repeat through Summer 2018.
Catch them live and support the cause: 
TRITONAL TOUR DATES
7/20 - Marquee Dayclub - Las Vegas, NV
7/20 - Stereo Live Dallas - Dallas, TX
7/21 - Stereo Live Houston - Houston, TX
7/27 - Omnia San Diego - San Diego, CA
7/28 - Marquee Nightclub - Las Vegas, NV
8/3 - Opera - Atlanta, GA
8/4 - Marquee Dayclub - Las Vegas, NV
8/6 - Marquee Nightclub - Las Vegas, NV
8/9 - Marquee Dayclub - Las Vegas, NV
8/10 - Lavo - New York, NY
8/11 - LIV Nightclub - Miami, FL
8/17 - Saltair - Salt Lake City, UT
8/24 - PRYSM Nightclub - Chicago, IL
8/31 - Seattle Center - Seattle, WA
9/15 - Metropolitan Nightclub - New Orleans, LA
9/21 - Marquee Nightclub - Las Vegas, NV
9/29 - Marquee Nightclub - Las Vegas, NV
CONNECT WITH TRITONAL