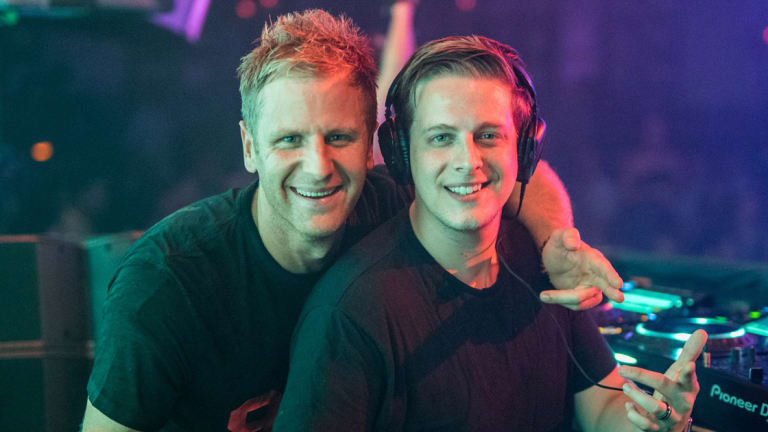 Tritonal Teams up with Mozella on Pop Dance Release "Gonna Be Alright"
Tritonal releases the second single from their upcoming album, U & ME.
Austin, Texas DJ duo Tritonal may be known for their progressive/electro house hits, but now they're delving into a more pop-leaning sound with their newest release, "Gonna Be Alright."
Although their latest track has potential to be the next pop hit on the radio, "Gonna Be Alright" still exhibits Tritonal's blissfully melodic signature sound. It's also accompanied by mesmerizing vocals that fit the track just right - a feat the duo never fail to accomplish.
This time around, Chad Cisneros and Dave Reed of Tritonal teamed up with multi-platinum and award-winning songwriter Mozella. She has co-written such influential pop tracks as Miley Cyrus' "Wrecking Ball," Charlie Puth's "One Call Away," and Ellie Goulding's "Don't Panic," so it comes to no surprise that with her help the song grew to have more pop flair.
The lyrics also also reflect Cisneros' and Reed's outlook on life. They told Idolator that "Gonna Be Alright" is "an anthem for all of us out there who are going through something difficult or just trying to make it through our day to day lives."
After revealing their own vulnerabilities, Cisneros and Reed partnered with the National Alliance On Mental Illness (NAMI) - who actively work to raise awareness of mental health in music. For their July release, "Love U Right," all of the streaming royalties were donated to support NAMI and their cause. 
For their upcoming 2019 album, U & ME, Tritonal will also embark on a massive tour. Hitting popular stops like Los Angeles' Palladium, Chicago's Concord Music Hall and New York City's Terminal 5, each show will serve as a platform for the duo to showcase songs from the new album. 
Stream or download "Gonna Be Alright" featuring Mozella here, and find dates for the U & Me tour below:
Follow Tritonal:
Website: tritonalmusic.com
Facebook: facebook.com/Tritonal
Twitter: twitter.com/tritonal
Instagram: @tritonal
Soundcloud: soundcloud.com/tritonalmusic