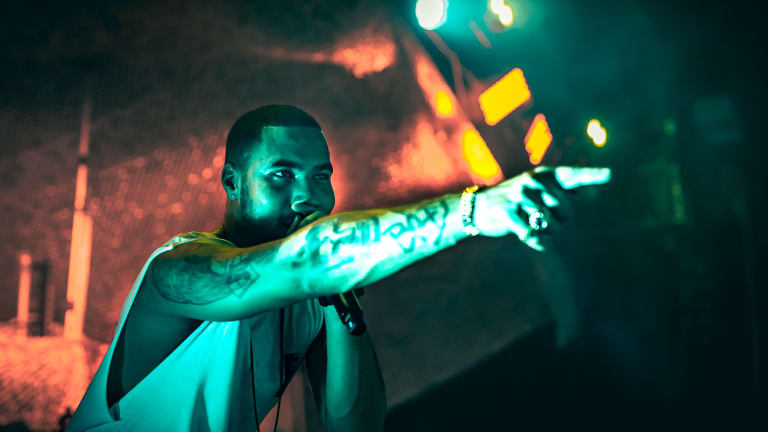 Troyboi Drops Diverse New EP with "V!BES"
Troyboi is unstoppable!
Troy Henry as an artist has managed to give the impression that he's always up to something; always moving and innovating. That isn't really far from the truth, as Troyboi hasn't slowed down at all ever since his highly anticipated 20-track debut album Left Is Right was released last August. For the rest of 2017, he actually continued blessing fans with bouncy productions like "X2C" and "Truth" with fellow producer Ekali, until he took a small break in 2018; and seemingly for a good reason. 
Out of nowhere, Troyboi decided to drop a surprise EP on 4/20, titled V!BES, that was characterised by him on Twitter as "A collection of eclectic / experimental vibes & ideas I've been working on. Really excited about this project as it gives me a chance to really explore and push my production to places it's never been before."
The 6-track EP feels like some of his most experimental work yet, however it's also familiar to the point where you definitely recognize the classic Troyboi sound. Tracks such as the opener "Sunset In Costa Rica" and the closing track "Spooky" featuring David Stewart, bring in an etherial and playful summer vibe, while "Wickedest Bounce" is a 4-on-the-floor dance track filled with synths, weird vocal samples and groovy percussion. What we're left with are "No Games", "Cali" and "Hey Bo!", 3 mindless and minimal bangers, that really bridge the oldschool with the new sound and resemble his 2017 banger "What You Know". 
Overall, V!BES EP is one of Troy's most diverese works to date, and has something for everybody; definitely a must listen. 
Follow Troyboi: 
Facebook: https://www.facebook.com/troyboimusic/
Instagram: https://www.instagram.com/troyboi_music
Twitter: https://twitter.com/TroyBoiMusic
Soundcloud: https://soundcloud.com/troyboi