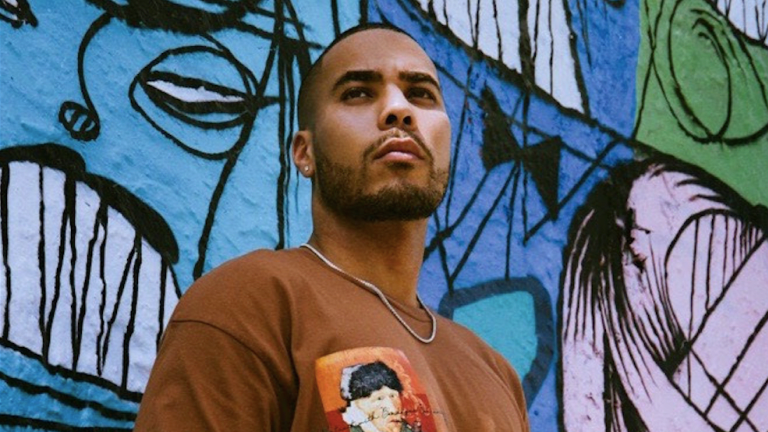 TroyBoi Is Back With V!BEZ, Vol. 3
Watch the official music video for "PAPI CHULO."
TroyBoi is back with the third installment of his fan-favorite V!BEZ EP series. V!BEZ, Vol. 3 arrives by way of OWSLA and features his latest collaboration with Skrillex, "WARLORDZ." Along with the EP drop, the southeast London producer has delivered the official music video for his solo track, "PAPI CHULO." The V!BEZ series is a place he can flex his creativity delivering a multitude of stylings. These five tracks do just that. 
On the topic of the EP, TroyBoi (real name Troy Henry) said:
"V!BEZ has been my way of introducing people to my more unique ideas, feels, vibes. Living in Miami definitely played a role of inspiring tracks like 'Baile' and 'PAPI CHULO.' I'm thrilled that I'm now at Vol. 3 and blessed that it's being released on OWSLA. Skrillex and his entire team have been an absolute dream to work with. They all completely understand the vision and go above and beyond to see it accomplished. Love to all my fans so much for their continued support of my music and I hope you all enjoy this new installment. Blessings and good vibrations."
Henry takes the listener on a 14-minute multi-genre journey with this release. As is tradition, he incorporates his multi-culture roots in each track. "HIGH" featuring YAS stands out amongst the rest as one of the slower, more delicate tracks, but still with a brief tinge of his iconic trap style. Also included in the tracklist is "Do You?," which amassed over 68 million plays before even being officially released. 
Henry has been known for years for festival trap hits like "O.G." and "Soundclash" and his collaborations with Flosstradamus and Diplo. He's been able to amass such a wide following with his unique style that incorporates hip-hop, electronic, trap, R&B, and world music into his work. Up next Henry is a collaboration with Skrillex, Ludmilla, Lan, and Ty Dolla $ign. He will also perform alongside Keys N Krates, Jax Jones and more at Zedd In The Park at Los Angeles Historic Park.
In the meantime, stream V!BEZ, Vol. 3 here, and watch the music video for "PAPI CHULO" below. 
V!BEZ, Vol. 3 Tracklist:
1. PAPI CHULO
2. BAILE
3. HIGH (feat. YAS)
4. WARLORDZ (feat. Skrillex)
5. Do You?
FOLLOW TROYBOI:
Facebook: facebook.com/troyboimusic
Twitter: twitter.com/troyboimusic
Instagram: instagram.com/troyboi_music
SoundCloud: soundcloud.com/troyboi