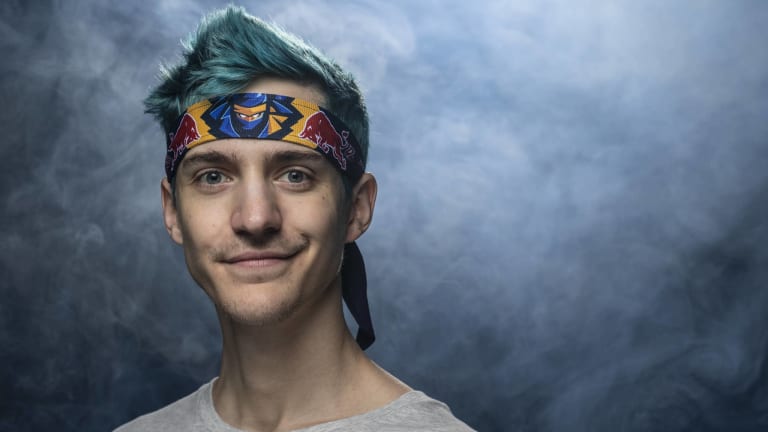 Twitch Celebrity Ninja's EDM Compilation to be Played on Beats 1 Ahead of Release
Anna Lunoe will play Ninjawerks track by track on her Beats 1 program, Dance Chart.
Tyler "Ninja" Blevins has orchestrated perhaps the biggest EDM/esports crossover in history in partnership with dance music record label Astralwerks. Ninjawerks comes out on Friday, December 14th, but the album will be played back in full on Apple Music's Beats 1 radio station before then.
Specifically, Anna Lunoe will play each track of Astralwerks during her Dance Chart program on the station. Based on the effort's recently revealed tracklist, that means that new music by Tiësto, Zaxx, ARTY, Cray, GTA, Justin Caruso and Ducky will technically debut on the show.
A conversation between Lunoe and Blevins will also accompany the playback of Astralwerks. Among other things, they talk about how he got into electronic music and what it was like curating music for the album alongside so many major EDM artists.
The full episode of Dance Chart airs on Beats 1 tomorrow, December 13th, at 9:00 PM PST, 12:00 AM EST. Tune in via the iTunes store here.
FOLLOW NINJA:
Facebook: https://www.facebook.com/NinjaTB/
Twitter: https://twitter.com/Ninja
Instagram: https://www.instagram.com/ninja/
FOLLOW ASTRALWERKS RECORDS:
Facebook: https://www.facebook.com/astralwerks/
Twitter: https://twitter.com/Astralwerks
Instagram: https://www.instagram.com/astralwerksrecords/
SoundCloud: https://soundcloud.com/astralwerks