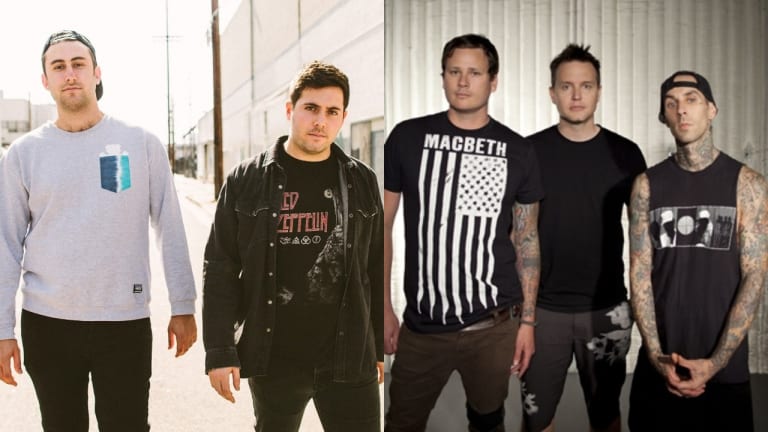 Two Friends Remix Blink 182's Greatest Hit "All The Small Things"
Two Friends put their own spin on Blink-182's pop punk classic.
Two Friends are outfitting Blink-182's 1999 hit single "All The Small Things" for the club setting. Two Friends (real names Eli Sones and Matt Halper) have never been afraid to put their spin on the classics, and with "All The Small Things" turning 20 this year, the duo felt the pop punk original was prime for an update.
The "Just A Kid" producers have remixed a variety of rock songs throughout their career including Red Hot Chili Peppers' "Otherside" and The Killers' "Mr. Brightside."  Three years ago, the duo remixed another one of Blink-182's greatest hits, "I Miss You." In remixing "All The Small Things," Two Friends have infused yet another pop punk singalong with their energizing progressive house flare. 
Originally released on Blink-182's Enema of The State, in 1999,  "All The Small Things" went on to become Blink-182's biggest hit. The idea of taking on such a nostalgic record would be enough to give many producers pause, but Two Friends have made their name in releasing transformative remixes and this one is no different. Fans should expect to hear this during Two Friends' adventures on the road for the foreseeable future as they prepare to take on one of their biggest shows of the year at Red Rocks Amphitheatre alongside Big Gigantic next month. 
FOLLOW TWO FRIENDS:
Facebook: facebook.com/twofriendsmusic
Instagram: instagram.com/twofriendsmusic
Twitter: twitter.com/twofriendsmusic
Soundcloud: soundcloud.com/two-friends