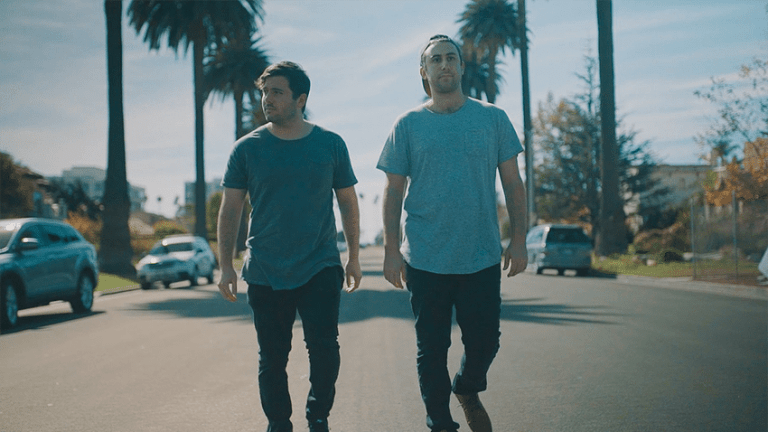 TWO FRIENDS Get Wild in Their Music Video for "Take It Off"
Get ready to patrol with TWO FRIENDS.
TWO FRIENDS (real names Matt Halper and Eli Sones) have released a music video for their song "Take It Off."
The music video for "Take It Off" kicks off with Halper and Sones patrolling a city as a pair of cops. Their journey has them breaking up a couple in the heat of the moment, taking care of a streaker, and crashing a bachelorette party. Undoubtedly, the duo have really captured the essence of a summertime anthem. Check it out and watch the pair go crazy:
Halper and Sones have been on the rise since they began releasing massive remixes on Soundcloud, such as their reworks of MGMT's "Kids" and Kanye West's "Touch The Sky." Since then, the Los Angeles-based duo has released a number of originals fans haven't been able to get enough of. This includes their tunes "Emily," "While We're Dreaming," "Just A Kid," and "Out Of Love." Their pop-centric sound will continue to build a loyal fanbase.
Follow TWO FRIENDS:
Facebook: facebook.com/twofriendsmusic
Instagram: instagram.com/twofriendsmusic
Twitter: twitter.com/twofriendsmusic
Soundcloud: soundcloud.com/two-friends