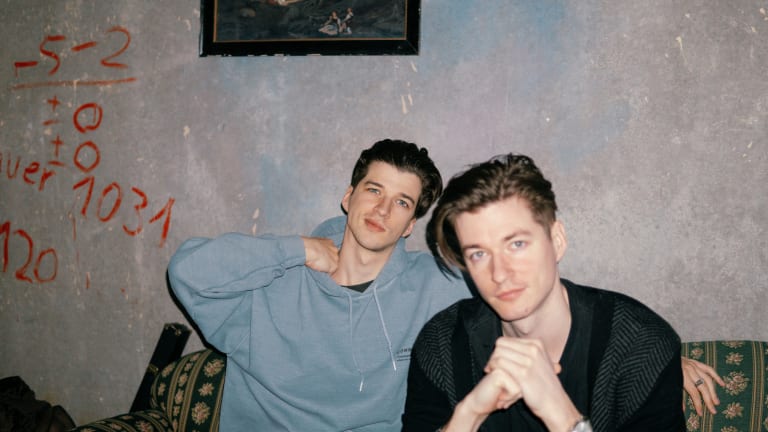 TWO LANES has Us "Drifting" in a Dream with their New EP on Lowly.
A multi-dimensional body of work, TWO LANES' Drifting EP covers a broad spectrum of sounds and includes collaborations with Trove, Keiynan Lonsdale, and Kwesi.
TWO LANES, a two-member group made up of brothers Rafa and Leo, launched their musical careers at the end of 2017 with two massive remixes - one of ZHU, Skrillex and THEY's record "Working For It" and the other being San Holo and James Vincent McMorrow's song "The Future." They leveraged the momentum they built from these incredibly well-received remixes to build hype around their debut single "Long Way Home," and from there it was off to the races.
Fast forward to 2019, TWO LANES started the year off with three back-to-back singles on Trap Nation's Lowly. imprint, all of which were taken from their newly released Drifting EP. This year alone, TWO LANES have received vital support from key industry influencers such as Trap Nation, MrSuicideSheep, and Proximity, all of which contributed to the hype surrounding the release of their full body of work.
A collection of eight songs, including collaborations with Trove, Keiynan Lonsdale, and Kwesi, Drifting is a great example of expertly crafted storytelling through the medium of music. Spanning a wide spectrum of sounds from chill house beats to indie electronic jams, TWO LANES infuse it all with a tasteful sprinkling of poignant, folk-infused vocals to carry you on a melancholic music odyssey that lingers long after the music stops.
Speaking about Drifting, TWO LANES noted that "music enables us to leave something very personal behind, and we are thankful to share it with the world."
For a deeper look inside the story of TWO LANES, listen to the latest episode of their radio show, "Escape - Episode 3." It includes many of the songs from Drifting, and is a perfect way to immerse yourself in the musical stylings of Rafa and Leo.
Stream or Download the Drifting EP today.
FOLLOW TWO LANES:
Website: twolanesmusic.com
Facebook: facebook.com/wearetwolanes
Twitter: twitter.com/wearetwolanes
Instagram: instagram.com/wearetwolanes
SoundCloud: soundcloud.com/wearetwolanes
FOLLOW LOWLY:
Facebook: facebook.com/LowlyPalace
Twitter: twitter.com/lowlypalace
Instagram: instagram.com/lowly
SoundCloud: soundcloud.com/lowlypalace