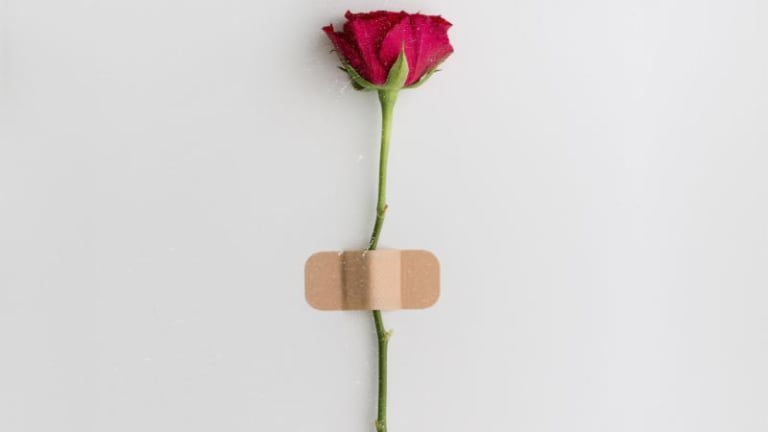 TWO FRIENDS Show Us the Harsh Reality of a Rebound with New Single "BANDAID" [LISTEN]
We've all needed a BANDAID post breakup
Matt Halper and Eli Sones, the dynamic duo behind Los Angeles' TWO FRIENDS, are quickly becoming one of the most promising songwriters in dance music.
The two have had viral success with remixes of Dua Lipa's "IDGAF," Charlie Puth's "How Long," MGMT's "Kids" The Killers' "Mr Brightside" and Kanye West's "Touch The Sky,"as well as their latest original offerings "Just A Kid," "While We're Dreaming," "Emily" and "Out Of Love,". They have mastered a wide range of genres from pop to dance-driven records.
The boys are now back with their new single, "BANDAID".
"The song is about when you get together with someone just so you can get over the last person you were with- and you know it's not gonna last, it's just sort of a bandaid to help you heal," says TWO FRIENDS. "In hindsight, this may have been subliminally inspired by what Susie & Sally did to us in fifth grade, so we had to rebound with Sami and Sophie. We're super excited to finally share it with all the homies!"
Anyone who's gone through a breakup can relate to this message. Rebounds rarely go well. 
Check out the new single here!
Be on the lookout for TWO FRIENDS while out on tour:
Fri 6/29 Seattle, WA Foundation
Sat 6/30 Vancouver, CA Celebrities
Sat 7/07 Atlanta, GA Opera
Fri 7/20 Denver, CO Global Dance Festival
Sat 7/21 San Francisco, CA Temple
Fri 7/27 Cleveland, OH FWD
Sun 7/29 Westerly, RI TIKKI Beach
Tue 7/31 New London, CT Shrine
Sat 8/04 San Diego, CA Omnia
Sat 8/11 Baltimore, MD Moonrise Festival
Fri 8/17 Atlantic City, NJ Premeir
Sat 8/18 New York, NY Billboard Hot 100 Festival
Fri 8/31 Chicago, IL North Coast Music Festival
Sat 9/01 Little Rock, AR Natural Land Festival
More about TWO FRIENDS can be found at:
https://open.spotify.com/artist/44Ewva5aHOX00EwaX2D2mh?si=hDlbR6ANTayf_ZOQEZqhHA