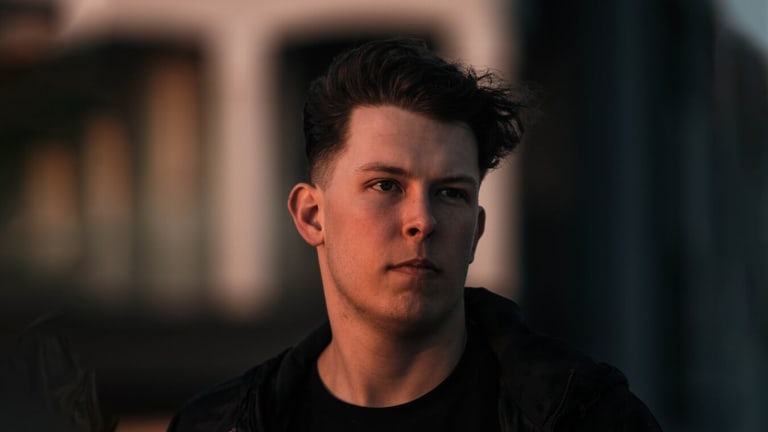 UBUR Breaks New Ground with Experimental Bass Track, "Backdoor"
UBUR defies expectations with a hypnotizing, new single.
Known for his aggressive, gritty sound that quickly shot him to the top of the bass community within the last four years, UBUR has broken new ground by showcasing a more melodic and experimental side to his talents in his latest single, "Backdoor." 
UBUR (real name Maxwell Hadden) highlights a part of his sound fans haven't heard yet in "Backdoor." Balanced between captivating melodies and one of his signature heavy drops, Hadden maneuvers between defying genre expectations and still creating an impactful track with a sound fans have come to love. 
"This song is all about experimenting, defying expectations and creating a new sonic experience for all listeners," Hadden explained. "With an heavy emphasis on low-end frequencies and mesmerizing melodies, 'Backdoor' is geared to accomplish just that."
2019 has a standout year for Hadden. He was most notably featured as one of Excision's Spotlight Artists at Bass Canyon back in August. Together in a massive B2B with other spotlight artists like Jessica Audiffred, TYNAN, and Calcium, Hadden and Excision even debuted an upcoming collaboration between them. Additionally, Hadden's hit track alongside Oolacile and Svdden Death sits at just under 2 million streams on Spotify. With his ever-growing fan base and even more daring approach to experimental, genre-defying tracks, fans can expect to see Hadden make a lasting mark on the bass community. 
Hadden is currently playing support on Funtcase's DPMO 2019 Tour alongside artists like Definitive and SweetTooth. They have upcoming stops in cities like Denver and Chicago, and will finally conclude the tour in Detroit, Michigan on December 7th. For all ticketing and tour information, visit here. 
"Backdoor" is available on all streaming platforms. Listen to it here. 
FOLLOW UBUR:
Facebook: facebook.com/uburdub/
Instagram: instagram.com/uburdub/
Twitter: twitter.com/uburdub/
SoundCloud: soundcloud.com/uburdub