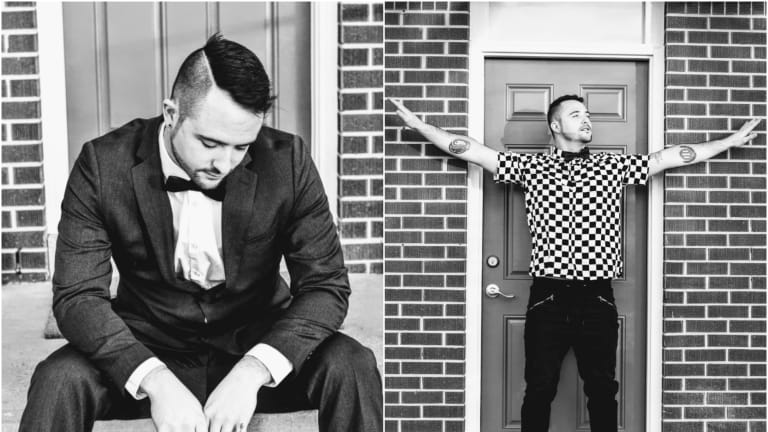 Unlimited Gravity Unleashes Fearsome Bass Assault in "Peekaboom"
The Colorado producer kicked it up a notch with a surprisingly filthy new track from his forthcoming Demigod EP.
Unveiling the third track from his forthcoming Demigod EP, Unlimited Gravity's (real name Ronald "Ronnie" Weberg) bombastic new single "Peekaboom" closely follows the releases of the previous two singles, "Steeze Manifesto," and "Retro Dreams." While Peekaboom is undeniably the hardest-hitting of the three tracks, each song from Demigod offers listeners a crucial glimmer of insight into the inner workings of the highly musical, physics-defying producer. 
Beholden to no style, genre, or label, Weberg dabbles in a wide variety of sounds, all of which ultimately contribute to his diverse and all-encompassing aesthetic. While "Steeze Manifesto" is a high-energy, uplifting track with a heavy smattering of glitchy accents and piercing, razor-sharp synth-work, "Retro Dreams" is an epic and deeply cinematic electronic anthem that will take listeners on an immersive audio-odyssey they'll never forget. 
When it comes to "Peekaboom," Unlimited Gravity pulls no punches. Straight out of the gate, a haunting, atmospheric introduction rapidly builds tension to a critical mass before dropping the listener straight into a cannonade of hard-hitting bass and punchy, driving percussion. Rumbling roars are sharply contrasted by scintillating high-register melodies, creating an ambience of mystery and unmitigated power. 
If there is a song from Weberg's forthcoming EP that illustrates the true fury of a Demigod, that song is "Peekaboom," and we highly encourage listeners to take all necessary precautions when queuing it up on their home sound system.
Stream or download "Peekaboom" today.
If you happen to live in Colorado, don't miss weberg's Demigod release party at Cervantes Masterpiece Ballroom where he'll be performing alongside Mom N Dad and several other great acts on August 9th. Tickets are still available here.
FOLLOW UNLIMITED GRAVITY:
Facebook: facebook.com/UnlimitedGravityMusic
Instagram: instagram.com/unlimitedgrvty
Twitter: twitter.com/UnlimitedGrvty
Soundcloud: soundcloud.com/unlimitedgravitymusic