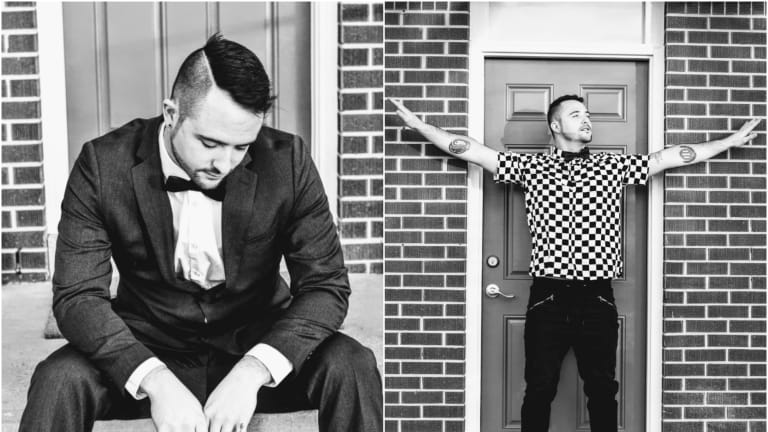 Unlimited Gravity Releases Second Single from Forthcoming Demigod EP, "Retro Dreams"
Unlimited Gravity explores the nostalgic and sentimental side of his music with the new single "Retro Dreams."
Less than a month ago, Colorado-based veteran producer Unlimited Gravity (real name Ronald "Ronnie" Weberg) of Mile High Sound Movement released the debut single, "Steeze Manifesto," from his forthcoming Demigod EP. 
Immediately following the release, Unlimited Gravity took to the road to share some new music with legions of adoring festivalgoers, performing at Sonic Bloom Festival in Colorado as well as the fan-favorite Electric Forest Festival in Michigan.
To mark his triumphant return to Colorado, Unlimited Gravity has released the second highly anticipated single from the Demigod EP, the appropriately titled "Retro Dreams." 
Upon hearing the first notes of "Retro Dreams," it's immediate apparently that Weberg has elected to treat his fans to a nostalgic voyage down memory lane. Drenched in melancholia, Unlimited Gravity's latest single offers listeners the opportunity to experience the raw and emotional side of his creative pursuits - a perfect contrast to the high-energy hype of "Steeze Manifesto."
Even without hearing the rest of Demigod, it's already quite clear that Unlimited Gravity is set on portraying the inherent duality present throughout his music. A singular, unmistakable thread runs through everything Weberg produces, and yet his aesthetic range and diversity of influences is as boundless as his stage name suggests.
Stream or Download Unlimited Gravity's "Retro Dreams" today.
FOLLOW UNLIMITED GRAVITY:
Facebook: facebook.com/UnlimitedGravityMusic
Instagram: instagram.com/unlimitedgrvty
Twitter: twitter.com/UnlimitedGrvty
Soundcloud: soundcloud.com/unlimitedgravitymusic