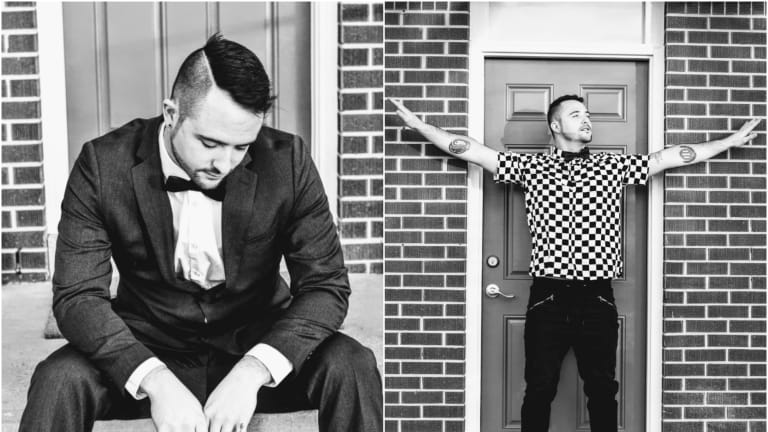 Unlimited Gravity Drops Lead Single "Steeze Manifesto" from Forthcoming Demigod EP on MHSM Records
Colorado-based singer, songwriter, and producer Unlimited Gravity released the glitchy, bass-heavy single "Steeze Manifesto" in advance of his forthcoming DEMIGOD EP on MHSM Records.
Colorado-based DJ, producer, singer, and songwriter Unlimited Gravity (real name Ronald "Ronnie" Weberg) is a multi-talented musician who has been cultivating a strong and fanatically loyal underground following for nearly a decade. During that time, Weberg established himself as a leading pioneer of the West Coast glitch-hop movement, performed at festivals around the country, and co-founded the Colorado music collective Mile High Sound Movement, all while honing a sound that combines fearsome, crunchy bass with emotive and rapidly progressing melodies.
His most well-known track, the Red Bull Records competition-winning remix of AWOLNATION's hit single "Sail" (alongside bass music heavyweights Borgore and Feed Me) has racked up over 100 million streams online and has been licensed in dozens of commercials, films and video games. Although the remix was released in 2013, it still receives regular playtime on the radio and can be heard in coffee shops, department stores, and all manner of other venues around the world.
From his 2011 release of "2000ml" with EDM.com predecessor Subsynthesis to his late 2018 release of "Caution Tape," Weberg has demonstrated a remarkable aptitude for forging a masterfully orchestrated hybrid between calculated precision and chaotic intensity. 
Unlimited Gravity's latest release, "Steeze Manifesto," is the lead single from part 1 of his forthcoming two-part EP, Demigod. Highlighting his two seemingly diametrically opposed approaches to music composition and production, part one of Demigod continues to develop the aesthetic heard in many of his earlier works - crunchy crunk beats with a high-energy, classically arranged melodic structure that is constantly progressing from beginning to end. 
The second installment of Demigod will further develop the vocal-driven style first observed in his previous single "Caution Tape." Providing a strong contrast to his hard-hitting instrumental productions, this style shows Weberg flexing his classically trained musicality in order to explore a different side of what it means to be Unlimited Gravity.
Part man, part deity, Unlimited Gravity bares it all on Demigod, and "Steeze Manifesto" is our first glimpse into his newly evolved and heavily upgraded signature sound.
Stream or Download "Steeze Manifesto" now.
FOLLOW UNLIMITED GRAVITY:
Facebook: facebook.com/UnlimitedGravityMusic
Instagram: instagram.com/unlimitedgrvty
Twitter: twitter.com/UnlimitedGrvty
Soundcloud: soundcloud.com/unlimitedgravitymusic