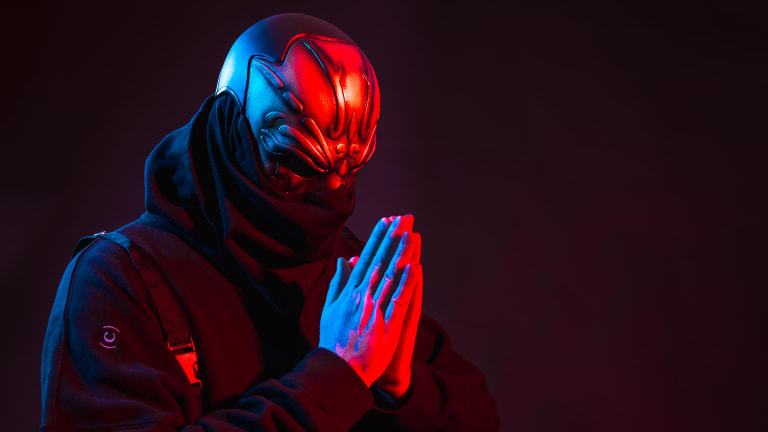 UZ and HUCCI Collide on "Awakening"
The long-awaited collaboration is finally here.
UZ and HUCCI just teamed up for a heavy-hitting collaboration titled "Awakening." As it was teased by UZ back in January, a collaboration between the two producers was imminent - and to fans' delight, it shaped into exactly what a clash of two such names should be. 
"Awakening," out via UZ's Quality Goods Records maintains a low-key aesthetic throughout, yet is hard-hitting and gritty. From the onset, it provides the listener with an ambient, almost sinister atmosphere that is flavored with sharp drums and washed-out effects. 
The drops that follow transcend the vibe with catchy usage of distorted sub-bass and subtle melodic elements, as effects and complex drums go crazy over the production. UZ and HUCCI have been deemed trap pioneers over the past years, and their collision on "Awakening" is made seamlessly as both artists display a fresh sound while satisfying their older listeners as well. 
UZ and HUCCI both started releasing music independently towards the start of the decade, and their forward-thinking beats paved the way for trap to evolve. Midway through 2019, they have both created their respective record labels, Quality Goods Records and VEYRON ARCHE, and keep it busy in terms of releases as well as extensive touring.
Follow UZ:
Facebook: facebook.com/UZBalltrap/
Instagram: instagram.com/balltrapmusic/
Twitter: twitter.com/BallTrapMusic
SoundCloud: soundcloud.com/ball-trap-music
Follow HUCCI:
Facebook: facebook.com/Huccii/
Instagram: instagram.com/hucci96/
Twitter: twitter.com/olliehucci
SoundCloud: soundcloud.com/hucci